Officer in critical condition after stopping bank shooter; just graduated police academy March 31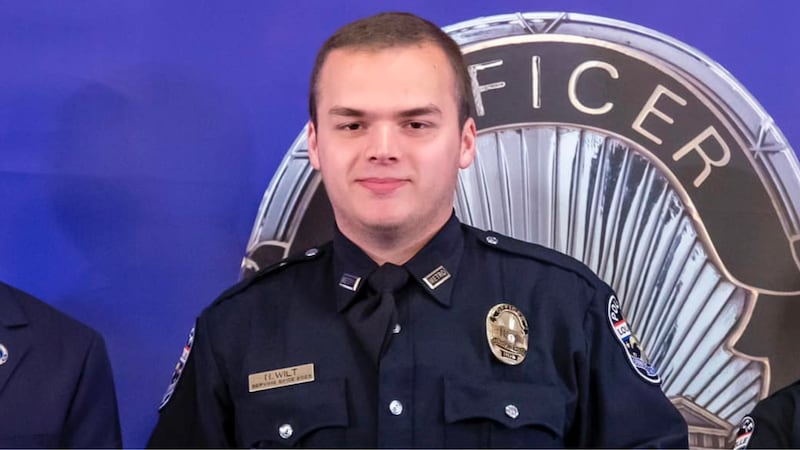 Published: Apr. 10, 2023 at 5:52 PM CDT
LOUISVILLE (Gray News) – A 26-year-old officer who was critically injured in a mass shooting at a Kentucky bank Monday is being credited as a hero for his efforts to save lives.
The Louisville Metro Police Department said Nickolas Wilt ran towards the gunfire that broke out at Old National Bank in the downtown area of Louisville in the morning, leaving at least four people dead and numerous others injured.
Wilt was one of three officers injured in the shooting.
Police said Wilt was shot in the head during the incident. According to The Associated Press, he came out of brain surgery Monday afternoon in critical but stable condition.
WAVE reports that Wilt had just graduated from the LMPD Police Academy on March 31.
The four people killed in the attack were identified as 63-year-old Tommy Elliott, 64-year-old Jim Tutt, 40-year-old Josh Barrick, and 57-year-old Juliana Farmer.
Officials told local media that the 25-year-old shooter had used a rifle and live streamed the attack. They also said the suspect was formerly employed by Old National Bank.
Police officials said the suspect was killed in an exchange of gunfire with the responding officers.
Copyright 2023 Gray Media Group, Inc. All rights reserved.