CSU issues first hurricane season 2023 forecast
The outlook calls for a slightly below to near normal season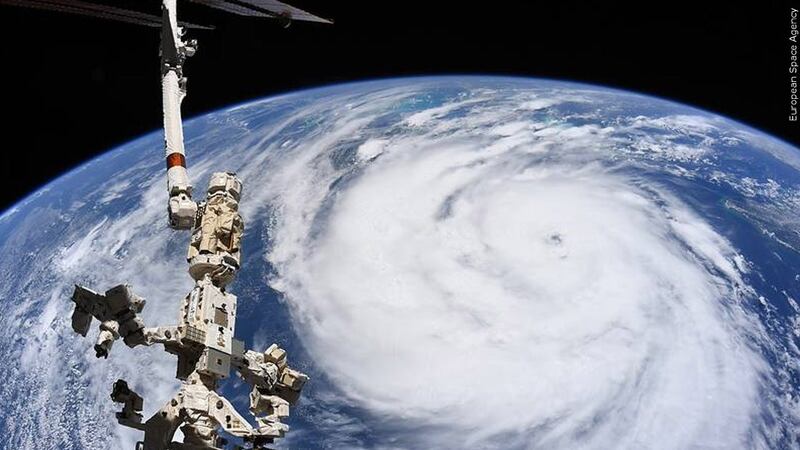 Published: Apr. 13, 2023 at 10:43 AM CDT
MONTGOMERY, Ala. (WSFA) - The first 2023 hurricane season forecast has been released by Colorado State University. And the news isn't as bad as recent years! CSU is calling for a slightly below to near normal year in the Atlantic Basin.
That isn't much different from what wound up happening last year. The forecast for this year is actually very similar to what we saw last year. The forecast calls for 13 named storms, six hurricanes and two major hurricanes.
A normal hurricane season features 14 named storms, seven hurricanes and three major hurricanes. So the CSU forecast is just a tick below what's considered to be normal in the Atlantic.
As we all know it's very difficult to predict what exactly will transpire over an entire hurricane season. So it's highly unlikely things end up mirroring this forecast to a tee given the uncertainties that exist in long-range forecasting. It's a solid bet that the season will end up pretty close to this forecast though!
Some other numbers that may be of interest to you in the forecast shown above:
55 days with at least 1 named storm in the Atlantic

25 days with at least 1 hurricane in the Atlantic

5 days with at least 1 major hurricane in the Atlantic
Each of those numbers is below the 1991-2020 average. The main reason behind the slightly below average forecast by CSU is the significant likelihood of El Nino taking over this summer and beyond.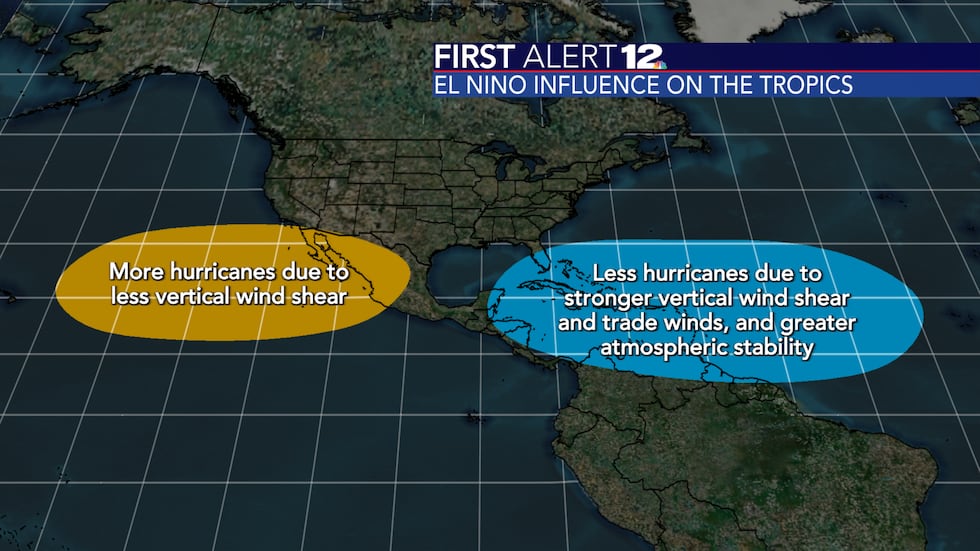 El Nino discourages hurricane development in the Caribbean and tropical Atlantic due to noteworthy increases in vertical wind shear. That increase in vertical wind shear can really hinder tropical development as it essentially acts to "tear apart" systems that try to develop.
There can still be tropical systems, including hurricanes, during an El Nino year. It's just the probability of it being an overly active year is very low. As you know it only takes one storm to drastically change you life. So despite the high chance of El Nino it's important to be prepared heading into hurricane season.
The season officially starts on June 1st and goes through November 30th. Named storms can and do happen before the start of hurricane season. This has happened multiple times in the last decade. Now that we're in mid-April, things out over the water grab a bit more of our attention as meteorologists.
Not reading this story on the WSFA News App? Get news alerts FASTER and FREE in the Apple App Store and the Google Play Store!
Copyright 2023 WSFA. All rights reserved.