Pike Road students complete course in heavy equipment training
The program is part of ACCS' Skills for Success program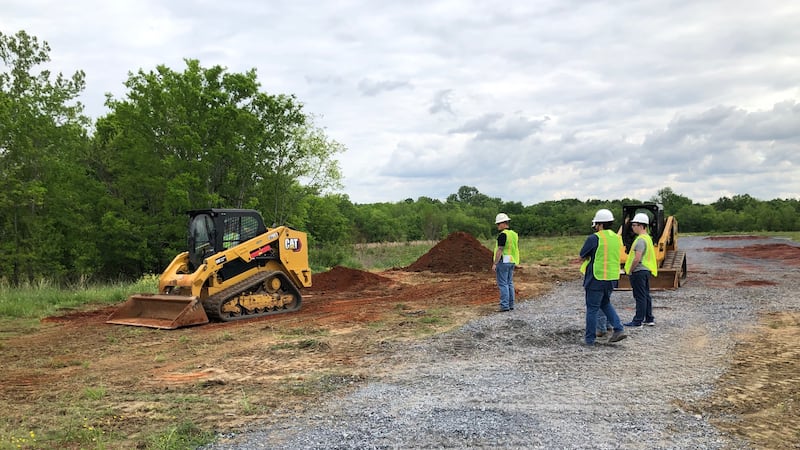 Published: Apr. 14, 2023 at 2:29 PM CDT
PIKE ROAD, Ala. (WSFA) - Nine students from Pike Road High School received hands-on training for jobs in the construction industry as part of the Alabama Community College System's rapid training program.
The program is part of ACCS' Skills for Success program, which launched in early 2022. The program works in partnership with the state's businesses and industries, to provide training for skills employers say workers need to fill available jobs.
The students completed online training to learn the concepts, objectives and safety practices required to operate skid steers in construction zone settings. Friday, the students got hands-on training of the skid steers.
According to ACCS, workers trained to operate skid steers are in high demand. Entry level jobs pay between $17 and $23 per hour.
After training, the students received a certificate of completion from Trenholm State Community College, signifying to employees the students were ready for work.
According to ACCS, more than 2,700 Alabamians have registered for Skills for Success training for jobs in industries ranging from construction and fiber optics to trucking and food and beverage services.
Visit innovation.accs.edu for more information.
Not reading this story on the WSFA News App? Get news alerts FASTER and FREE in the Apple App Store and the Google Play Store!
Copyright 2023 WSFA. All rights reserved.