2023′s first big meteor shower peaks this weekend
The Lyrids peak April 21-23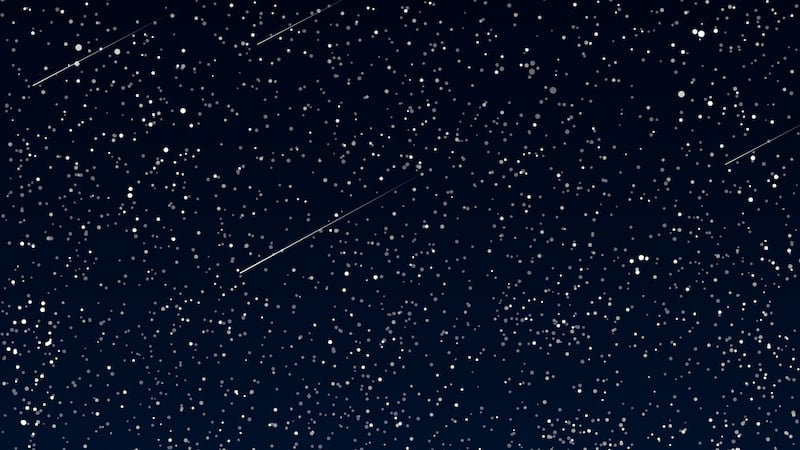 Published: Apr. 17, 2023 at 11:18 AM CDT
MONTGOMERY, Ala. (WSFA) - After a months-long lull in significant meteor activity, things will pick up this weekend as the annual Lyrid meteor shower peaks. It's an event that astronomy lovers and the general public alike look forward to each and every year.
The Lyrids won't blow you away when it comes to the number of meteors. About 10 to 20 meteors can be seen each hour during the shower's peak. It's still a great event worth checking out in my opinion.
This year's peak will occur this weekend, April 21-23. Both Friday night and Saturday night should produce a solid showing if the weather cooperates. It's not a guarantee that every hour will produce 10-20 meteors, but that's the average range you can expect each night between midnight and dawn.
Your chance of seeing more than 10 meteors each hour is higher this year thanks to the lack of moonlight. The moon will be a very small waxing crescent this weekend -- a great thing for meteor viewers!
To increase your chance of seeing the most meteors, it's recommended that you head out to a dark place away from city light pollution. Be sure to give your eyes 30 minutes to adjust to total darkness and be patient as you look toward the northeastern sky.
Very rarely the Lyrids are known to produce what's called an outburst. These outbursts produce a very large number of meteors and typically occur every 60 years according to EarthSky. The Lyrids are projected to outburst again in 2042.
One other important tidbit about the Lyrids that makes them appealing is their tendency to produce persistent trains. About one out of every four Lyrid meteors leaves behind a train of ionized gas that glows for a few seconds!
Not reading this story on the WSFA News App? Get news alerts FASTER and FREE in the Apple App Store and the Google Play Store!
Copyright 2023 WSFA. All rights reserved.