David's Bridal laying off over 9,000 workers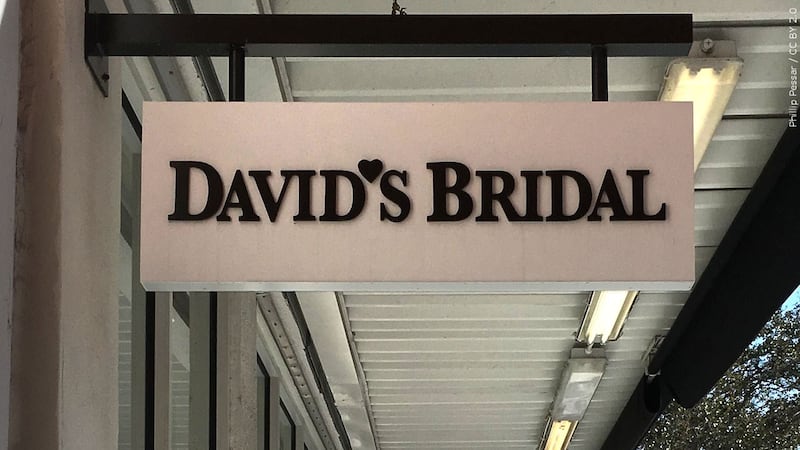 Published: Apr. 17, 2023 at 8:29 AM CDT
|
Updated: Apr. 17, 2023 at 9:06 AM CDT
(Gray News) - One of the largest sellers of wedding gowns in the country is laying off thousands of workers nationwide.
David's Bridal is eliminating over 9,200 positions, according to a notice filed to the Pennsylvania Department of Labor.
Layoffs started on Friday and are expected to continue through Aug. 11.
The layoffs come as problems grow for David's Bridal, which is reportedly filing for bankruptcy for the second time in five years.
David's Bridal is based in Conshohocken, Pennsylvania.
Right now, the layoffs are affecting 15 stores in nine counties in Pennsylvania, but it is unclear how many stores could be affected in other states.
The pandemic also badly walloped weddings in 2020 as social gatherings came to an abrupt standstill.
David's Bridal reportedly employs more than 11,000 workers.
The retailer told CNN Business that the company is evaluating its strategic options and that a sale process is underway. It also said all of its stores currently remain open.
David's Bridal also said it its fulfilling orders without delay and Its online platforms remain available to help people with their wedding planning needs.
Copyright 2023 Gray Media Group. All rights reserved. CNN Newsource and The Associated Press also contributed to this report.