Number of injured Alabama mass shooting victims rises to 32
The Alabama city of Dadeville is mourning 4 deaths and 32 injuries after a weekend birthday party turned deadly
Published: Apr. 16, 2023 at 7:50 AM CDT
|
Updated: Apr. 17, 2023 at 6:14 PM CDT
DADEVILLE, Ala. (WSFA) - The Alabama Law Enforcement Agency has confirmed the number of victims injured in Saturday night's mass shooting in Dadeville has increased from 28 to 32 while the death toll remains at four.
Special agents with ALEA's State Bureau of Investigation, along with local and federal partners, established a Command Post at the Tallapoosa County Courthouse in Dadeville on Sunday and have launched an extensive investigation using all available resources to process the scene, ALEA stated.
Special agents have conducted a preliminary analysis of evidence from the scene and continue to gather and exam information connected to the sequence of events that led to the shooting, ALEA said.
The agency said no high-powered rifle ammunition was recovered from the scene, but special agents did find numerous shell casings from handguns. Evidence processing and witness interviews are ongoing " in an effort to solidify a motive and potential suspects," ALEA added.
The nation's latest mass shooting happened in the close-knit community of about 3,200 people located about 60 miles northeast of Montgomery in Tallapoosa County.
Around 10:30 p.m., Dadeville police responded to Mahogany Masterpiece, a dance studio on Broadnax Street in the downtown area, where a 16-year-old's birthday party ended in horror. By 11:45 p.m., the city's police chief had asked ALEA to take the lead in the investigation.
According to Ivy Creek Healthcare, which oversees the Lake Martin Community Hospital, a total of 15 teenage patients were treated at that facility. Six of those patients were later discharged while nine were transferred to other hospitals, four in stable condition and five in critical condition.
The four victims who lost their lives have since been identified.
A suspect and motive were still unclear more than a day after the shooting, though ALEA spokesman Sgt. Jeremy Burkett stated during a Sunday morning news conference that there was no risk to the public. Investigators have held two news conferences Sunday but declined to take any questions from the media.
"This is going to be a long, complicated process," said Burkett, who said a methodical investigation will be conducted.
President Joe Biden was briefed on the situation, the White House said, and he continued monitoring the situation, reaching out to law enforcement to offer support.
The Associated Press reported that Dadeville First Baptist Church Pastor Ben Hayes, who also serves as the chaplain for the Dadeville Police Department and for the local high school football team, said most of the victims are teenagers because the shooting occurred at a birthday party for a 16-year-old. He said the shooting has rocked the small town where serious crime is rare.
Hayes' church shared a post from him on social media in which he said he "stood outside of Lake Martin Hospital until 3 a.m. watching hearts break as families learned that their child had been shot -- or even worse, dead."
Hundreds came out for a community prayer vigil Sunday called by First Baptist Church of Dadeville.
According to Tallapoosa County Coroner Mike Knox, the victims have been identified as Philstavious Dowdell, 18, of Camp Hill, Corbin Dahmontrey Holston, 23 and Shaunkivia Nicole Smith, 17, both of Dadeville and Marsiah Emmanuel Collins, 19, of Opelika.
Dowdell, a star high school athlete, had recently committed to Jacksonville State to further his athletic career.
Dadeville Police Chief Jonathan Floyd asked for patience and prayers and said no community should have to endure what his city has gone through.
"I ask you to please keep the community and police department in your prayers. Don't let this moment define what you think about Dadeville and our fine people," Floyd said.
READ MORE ON THE DADEVILLE TRAGEDY
Public officials, schools and community members are speaking out following a mass shooting during a sweet-16 birthday party in Dadeville Saturday.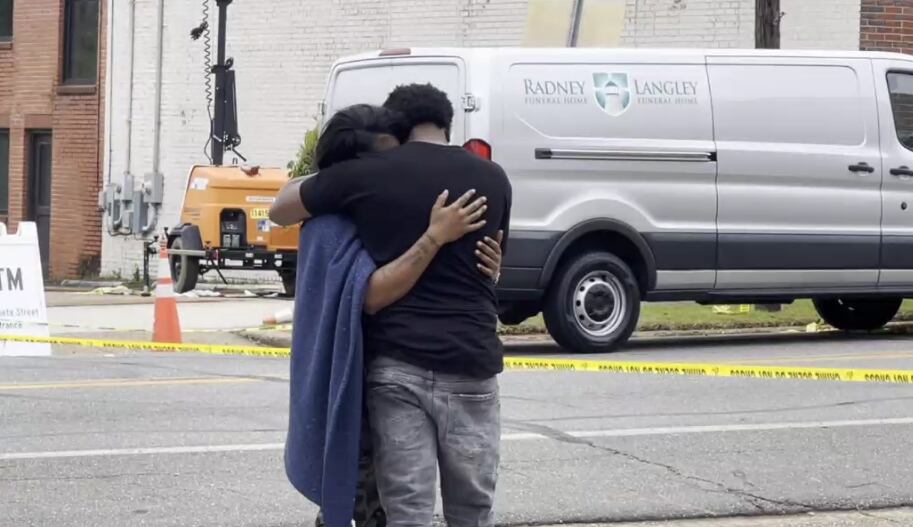 This fund will be used to provide resources to those organizations supporting and addressing the needs of the affected families and the community at large.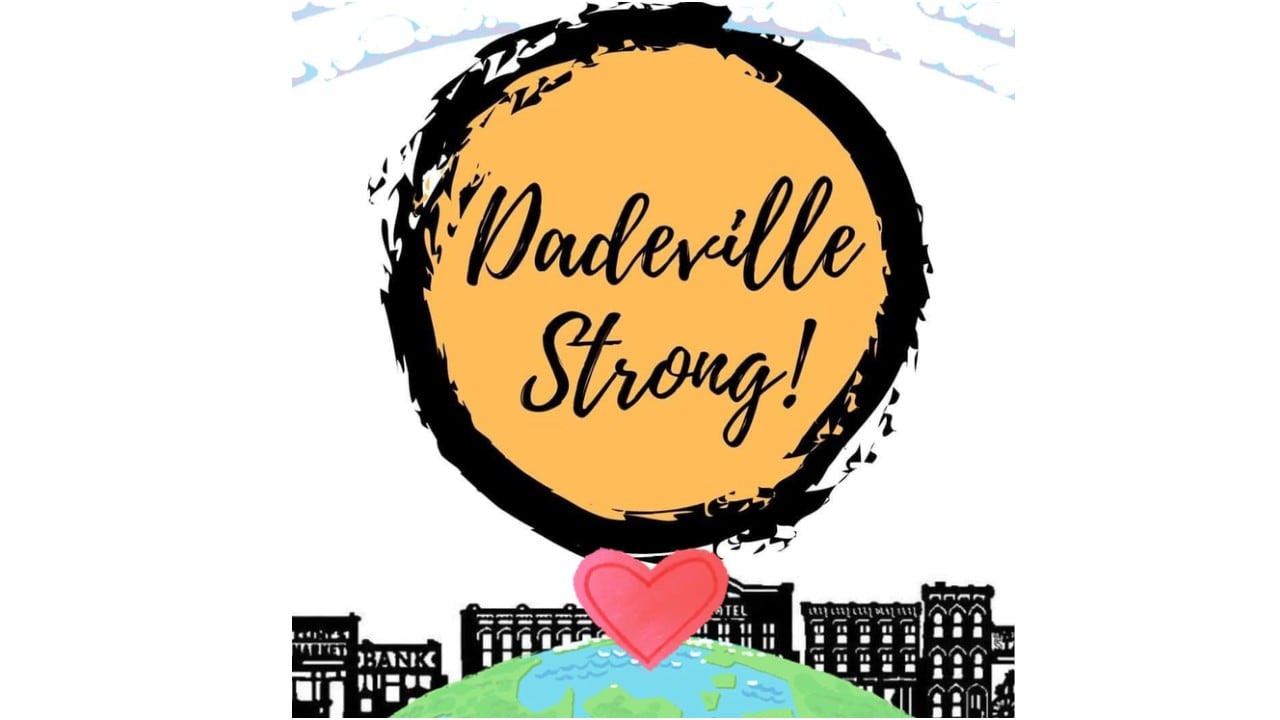 With the shooting involving a number of teens, many are connected to area school systems, including Tallapoosa County Public Schools. Superintendent Raymond C. Porter spoke briefly during the Sunday morning news conference and thanked the community for its prayers and for law enforcement.
Porter said he wanted to be clear that the shooting does not represent the Dadeville community. He added that counseling would be available to the system's students starting Monday.
Multiple law enforcement agencies are involved in the investigation, including the Dadeville Police Department, Tallapoosa County Sheriff's Office, Bureau of Alcohol, Tobacco, Firearms and Explosives (ATF), FBI and the 5th Circuit District Attorney's Office.
Anyone with tips on the crime is asked to call ALEA's Crime Tip Line at 1-800-392-8011 or email SBI.Investigations@alea.gov.
Additionally, Central Alabama CrimeStoppers is offering a $5,000 reward for information that leads to the identification and arrest of the suspect(s) involved. If you have any information, you can call (334)-215-STOP.
ALEA's Fusion Center has also partnered with the FBI Mobile Office to provide a digital tip line for videos and photos related to the incident. Those files may be uploaded HERE. Also, if you have information for the 5th Circuit District Attorney's Office concerning the incident or need to provide information to the individuals or families concerning victim services, please click HERE.
Not reading this story on the WSFA News App? Get news alerts FASTER and FREE in the Apple App Store and the Google Play Store!
Copyright 2023 WSFA. All rights reserved.