Where tropical systems typically form each month
Hurricane season in the Atlantic Basin starts on June 1st
Published: May. 3, 2023 at 11:16 AM CDT
MONTGOMERY, Ala. (WSFA) - This week is a big one in the world of meteorology as we push into May. That's because it's National Hurricane Preparedness Week in the U.S. It's a week to review important hurricane safety information, go over your plans and ensure your kits are ready to go.
For this article I'm focusing on "hot spots" for tropical activity in the Atlantic Basin throughout hurricane season. I'll break it down by month starting with June and ending with November.
We can't really tell you where -- or if, for that matter -- a storm will develop in a given month. What we can do is take a look at the typical "hot spots" for tropical activity for a given month based on climatology.
For both June and July, that includes a good portion of the Gulf of Mexico. That's not to say that the Gulf is overly active in June and July; rather, it's to say that when we do see tropical activity during those months, there's a decent chance it will be in the Gulf or the other highlighted areas.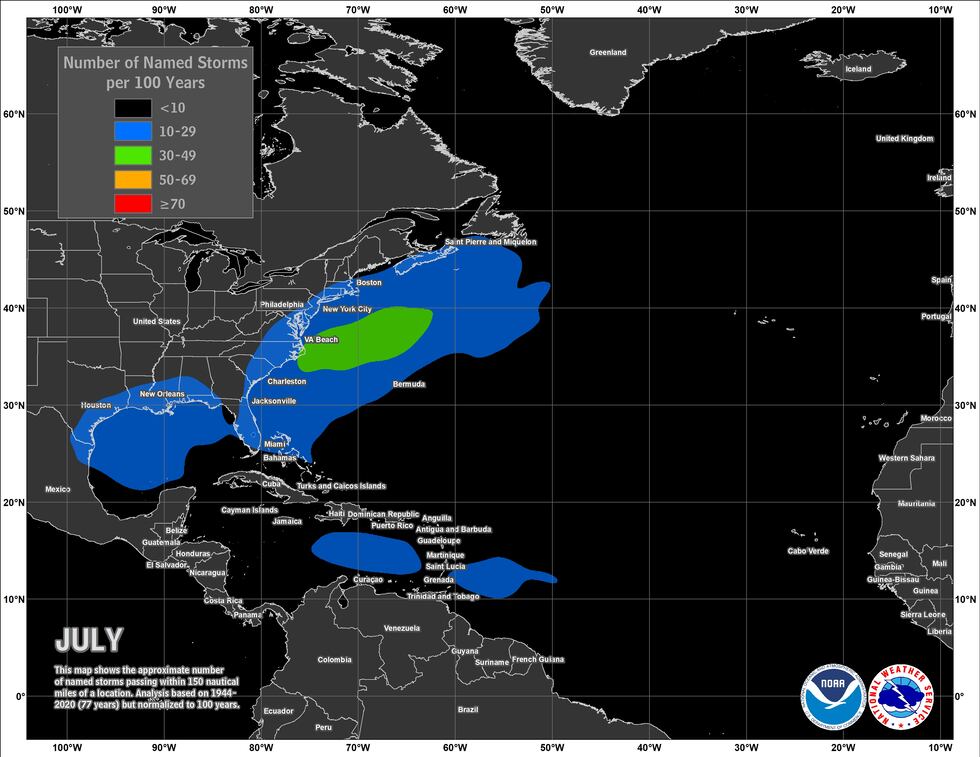 Going even farther into hurricane season, we notice an uptick in the probability of tropical systems forming in or moving through the Gulf. Climatologically speaking, the months with the highest chance of featuring a tropical system in the Gulf of Mexico are August, September and October.
For the Alabama and Northwest Florida coast, September is the month to circle on your calendar. That's the month when environmental conditions most often favor tropical trouble making its way up here.
If you look at the Atlantic Basin as a whole, the window with the absolute most tropical activity is mid-August through late October. That roughly 10-week span includes most of our tropical storms, hurricanes and major hurricanes.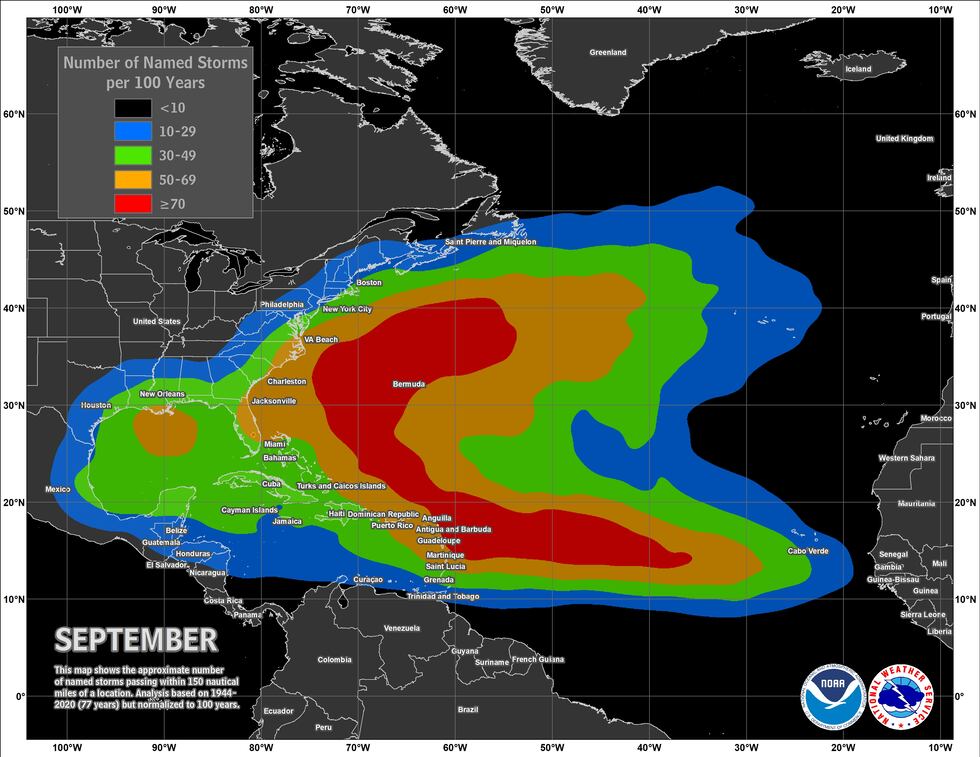 Per Dr. Philip Klotzbach of Colorado State University, about 78% of all tropical storms in the Atlantic Basin between 1851 and 2020 formed in August, September or October. About 85% of all hurricanes in the Atlantic formed during one of those three months. And over 90% of all major hurricanes (category 3+) to form in the Atlantic did so in either August, September or October.
Don't let that prevent you from being prepared during the "not so active" months of June, July and November. As 2020 showed us, Mother Nature doesn't care what the calendar says.
It's vital to always be prepared as if a storm was heading right for your location. You can find out more information about hurricane season preparedness by clicking this link.
Not reading this story on the WSFA News App? Get news alerts FASTER and FREE in the Apple App Store and the Google Play Store!
Copyright 2023 WSFA. All rights reserved.