Tick activity rises in Alabama this time of year
Ticks are around all year, but the summer months feature the most activity
Published: May. 12, 2023 at 6:42 AM CDT
MONTGOMERY, Ala. (WSFA) - One of the many pests that Alabamians have to look out for when heading outdoors are ticks. They are found in many places across the state, and their bite can cause multiple different diseases.
Some of the diseases tick bites can cause are Lyme disease, babesiosis, ehrlichiosis, and tick paralysis. This is just a sample of tickborne illnesses found in Alabama.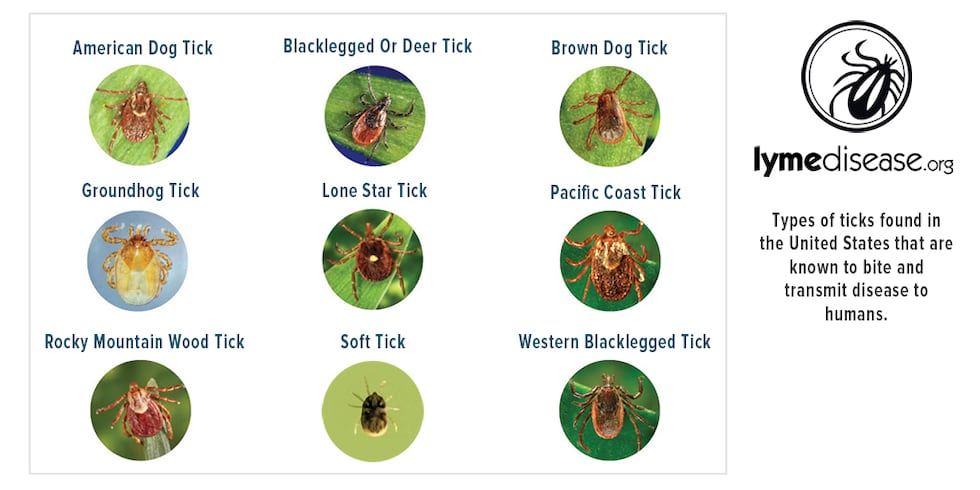 With Alabama's warm southern climate, ticks are typically found year-round. The peak season for tick activity, though, is late spring through fall here in Central Alabama.
With that in mind it's vital to be prepared when venturing outdoors.
Some things officials recommend to protect yourself include covering all exposed skin, avoiding certain areas where ticks tend to be and checking your entire body when returning from the outdoors.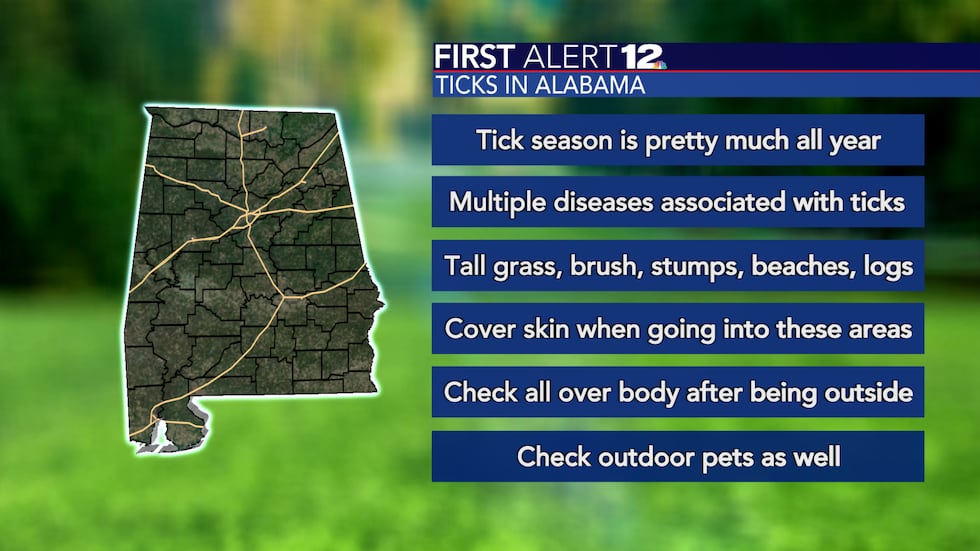 If you suspect a tick on you, your spouse, your kid, or your pet it's important to take action as quickly as possible.
According to the Alabama Department of Public Health, you should use sterile tweezers or a tick tool to grasp the tick as close to the skin as possible, then pull upward on the tick with a steady, even tug.
Once removed, carefully wash and disinfect the area where the tick was located. Follow that up with a good round of handwashing before moving on to the final step of disposal.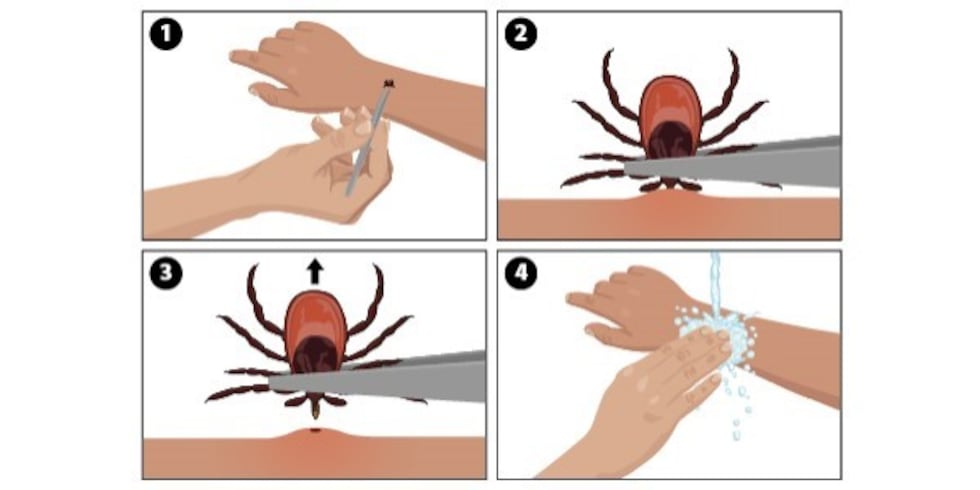 Regarding tick disposal, the ADPH says, "Dispose of the tick by submersing it in rubbing alcohol for more than 1 day, wrapping it tightly in tape and throwing it away, or flushing it down the toilet."
Some things you can do to avoid tick encounters altogether include wearing long sleeves and long pants, tucking your clothes in to protect your skin, wearing a hat and close-toed shoes, and using repellent products.
When using repellents on skin and clothing it's important to find ones with greater than 20% DEET. ADPH also recommends that you treat clothing and any gear you may have with products containing 0.5 percent permethrin.
Not reading this story on the WSFA News App? Get news alerts FASTER and FREE in the Apple App Store and the Google Play Store!
Copyright 2023 WSFA. All rights reserved.