A change to the tropical outlooks issued during hurricane season
This year the National Hurricane Center will issue 7-day outlooks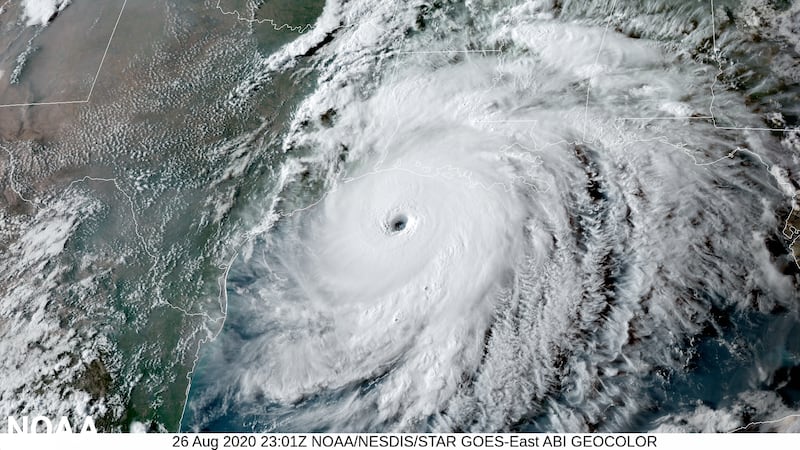 Published: May. 18, 2023 at 11:08 AM CDT
MONTGOMERY, Ala. (WSFA) - If you venture on over to the National Hurricane Center website you will notice something that hasn't been present since November of last year. And its return means hurricane season is just around the corner.
Yep, those well-known Tropical Weather Outlooks are back!
Due to tropical activity happening multiple times during the month of May over the last decade the National Hurricane Center now begins issuing these four times daily beginning on May 15th. This is still a pretty new process for the NHC.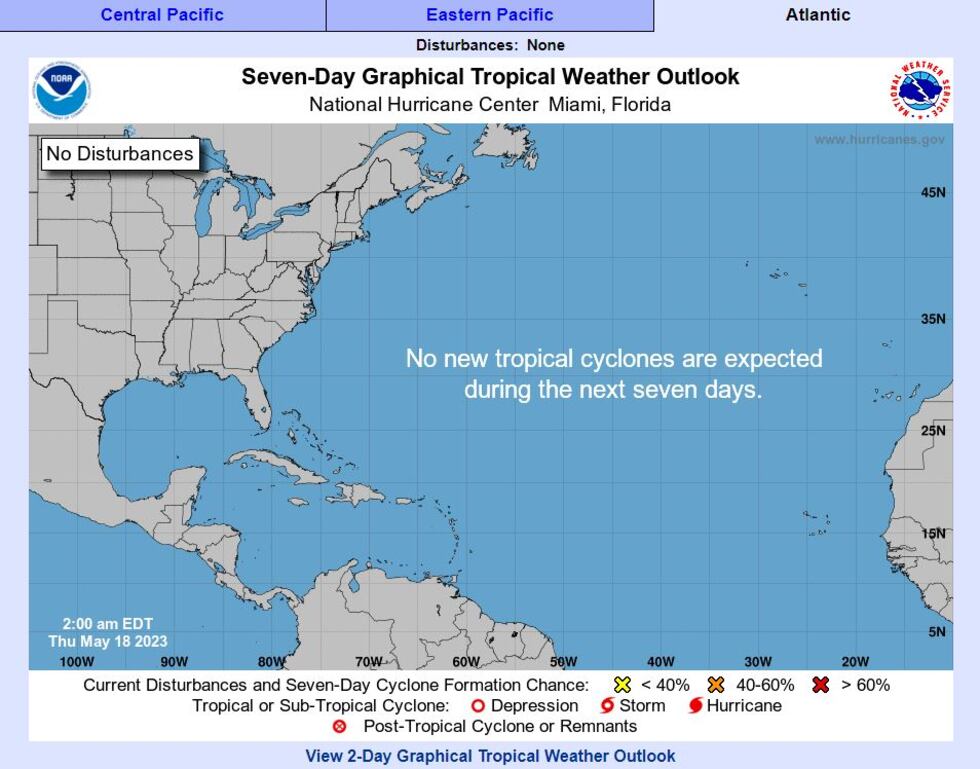 Previously the NHC waited until June 1st to routinely issue these outlooks every day.
The updates will be available each and every day at 1 a.m., 7 a.m., 1 p.m., and 7 p.m. CDT until daylight saving time ends in November. Then the times will of course be one hour earlier for each update.
The outlooks highlight ongoing systems and areas that are being monitored for potential development. This is nothing new. What is new for 2023 is the five-day outlook becoming a seven-day outlook.
So now we will get an outlook that highlights areas of potential tropical cyclone development out to seven days. This is going to provide meteorologists and the general public alike even more lead time to prepare.
When looking at a Tropical Weather Outlook you will see areas that the NHC believes could see tropical cyclone development in the near future.
If the area is yellow, the chance of tropical development is low. If the area is orange, the chance is considered medium. And if the area is red, the risk of tropical development is deemed high to very high.
An example of one of these outlooks that our meteorologists at WSFA would use is shown above. Notice you have the areas being monitored and their associated probabilities of tropical development over the next two days and seven days.
There are some other changes that you may notice during hurricane season this year. To read more about those, you can click here.
Not reading this story on the WSFA News App? Get news alerts FASTER and FREE in the Apple App Store and the Google Play Store!
Copyright 2023 WSFA. All rights reserved.