Man faces attempted murder charge in Troy shooting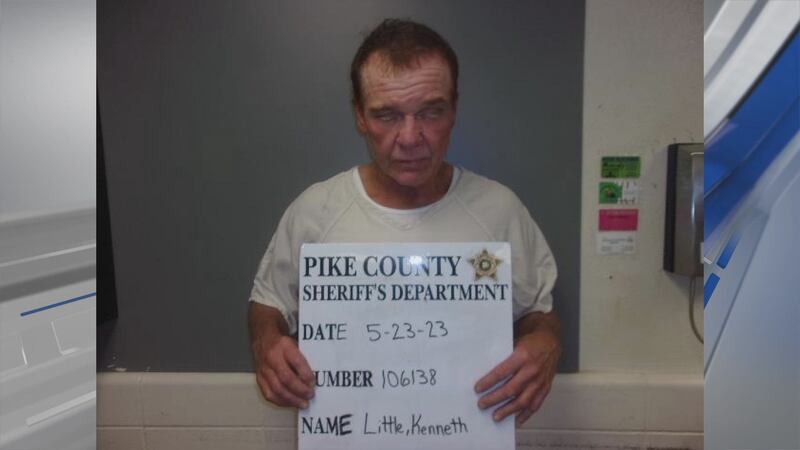 Published: May. 23, 2023 at 1:59 PM CDT
|
Updated: May. 23, 2023 at 3:44 PM CDT
PIKE COUNTY, Ala. (WSFA) - A suspect has been arrested and charged with attempted murder after allegedly shooting another man multiple times in Pike County.
Court filings indicate Kenneth Lamar Little, 51, was arrested after an incident around 6:30 p.m. Monday in which he shot the victim multiple times from his vehicle.
Pike County Sheriff Russell Thomas said investigators were dispatched to the shooting call in the 5300 block of Pike County Road 1101. They were advised while en route that the victim was taken to the hospital via personal vehicle. Russell said the victim told deputies at the hospital that it was Little who shot him.
Hospital personal reportedly said the victim was hit multiple times with a small shotgun round.
The victim's current condition was not known. A motive for the shooting was also not immediately clear.
Little has since posted a $250,000 bail and has been released from the Pike County jail.
Sign up for the WSFA Newsletter and get the latest local news and breaking alerts in your email!
Copyright 2023 WSFA. All rights reserved.