Prattville PD seeking information in $30,000 worth of stolen checks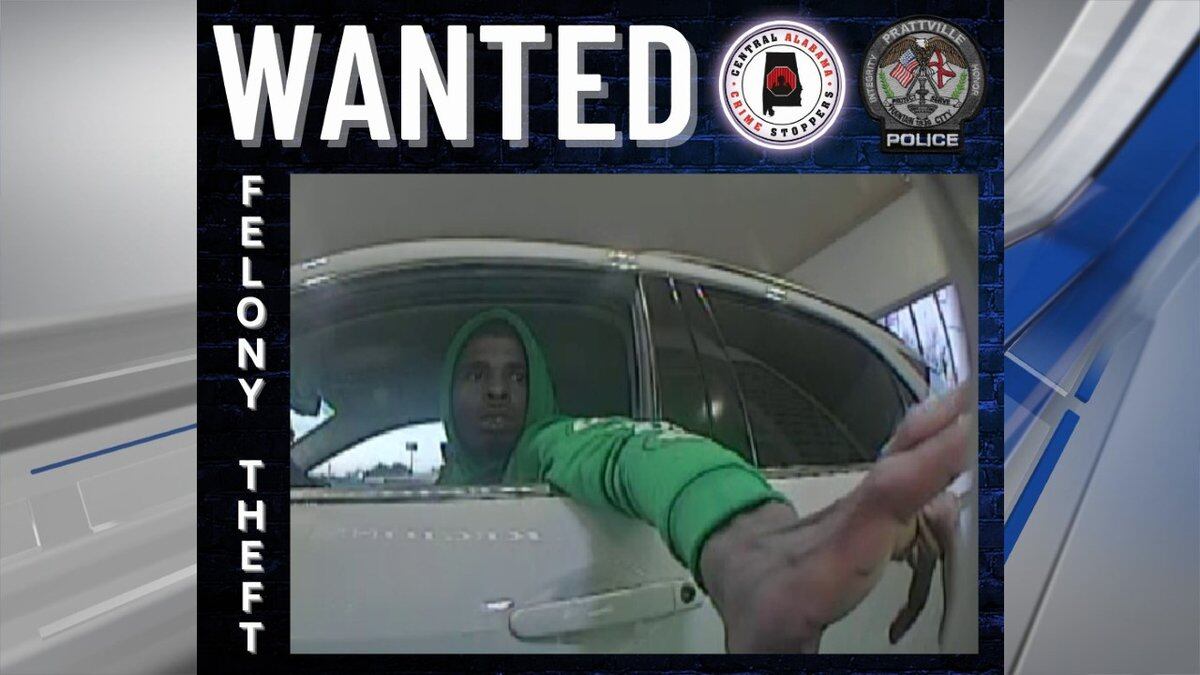 Published: May. 23, 2023 at 10:53 AM CDT
MONTGOMERY, Ala. (WSFA) - The Prattville Police Department is investigating a felony theft of stolen checks and is asking for the public's help in identifying the suspect.
Prattville Police Investigators released a photo of an unknown subject wanted for theft of property 1st degree. Investigators say the pictured suspect, described as a black male, cashed two stolen checks with a value of over $30,000.00, on March 21, and 22, 2023, at a financial institution in Montgomery, AL. Investigators say the checks were stolen from a victim in Prattville. There are no other details available for release at this time.
Central Alabama CrimeStoppers is offering a cash reward for information that leads to the identification of the pictured suspect.
If you have any information regarding the identity of the suspect or his whereabouts, please immediately call the Police or CrimeStoppers using our 24-hour tip line at 334-215-STOP (7867) or 1-833-AL1-STOP (251-7867) or download the P3-tips app. Make sure you receive a Tip ID and Password in order to dialog with Investigators in case there is a follow-up question. Your Tip may lead to a Cash Reward!
Not reading this story on the WSFA News App? Get news alerts FASTER and FREE in the Apple App Store and the Google Play Store!
Copyright 2023 WSFA. All rights reserved.