Montgomery County Courthouse rededicated after renovations
Published: May. 24, 2023 at 7:05 PM CDT
MONTGOMERY, Ala. (WSFA) - Montgomery County leaders gathered Wednesday for a rededication ceremony for the Phelps-Price Justice Center.
The building was built in 1987 so county leaders said it was time for a major upgrade.
Presiding Judge Johnny Hardwick is excited to show off the renovations made inside the courthouse.
As part of today's ceremony, the Montgomery County Commission honored Hardwick, longtime judge of the 15th Circuit Court, by naming the building's judicial conference room after him.
"I've been coming here, oh, I guess, as a lawyer for 20 years. And as a judge for almost 22 years. So I really can appreciate the difference in appearance here," said Hardwick.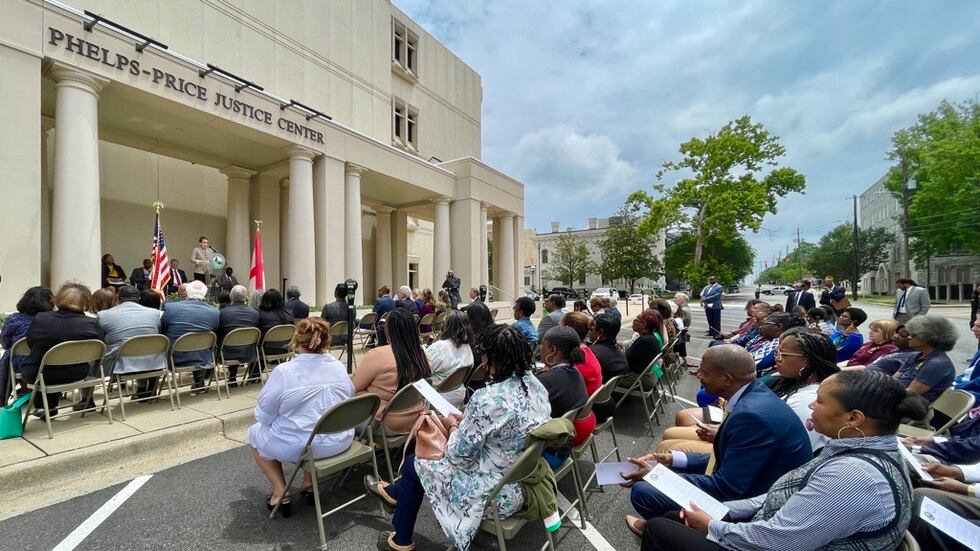 The building now features 10 updated courtrooms, a new jury assembly area, jury deliberation rooms and added conference rooms. There's also a new exterior canopy and location for absentee voting.
The whole idea is to make Montgomery County operations better. Officials say they tried to impact the functionality of the courthouse to make it more user-friendly.
County Commission Chairman Doug Singleton says the commission invested around $14 million into this project.
"Every area of the courthouse has been affected positively, in some way or another," Singleton said. "We want to have a place where the residents of Montgomery County can come and feel comfortable, feel safe, and be in a facility that serves everybody."
Not reading this story on the WSFA News App? Get news alerts FASTER and FREE in the Apple App Store and the Google Play Store!
Copyright 2023 WSFA. All rights reserved.