Perdido Pass Park and seawall repair now underway
Published: May. 31, 2023 at 7:19 PM CDT
ORANGE BEACH, Ala. (WALA) - After more than two years of planning and waiting on FEMA approval, work has finally begun at the Perdido Pass Park and seawall in Orange Beach. Much of the boardwalk and seawall foundation was damaged during Hurricane Sally.
The seawall at Perdido Pass is a favorite fishing spot for tourists and locals alike. With the bridge and rock structure, deep water and current, you never know what you might catch.
"Mangrove snapper sometimes. Randomly, a flounder, blue crabs, uh…Spanish mackerel, jack crevalle," said Wendy Egebrecht.
Egebrecht has been fishing the pass since her father brought her as a girl. She's done the same with her son, Jeremiah. It's scenic, productive and for them, a family tradition. Finding most of the park closed Wednesday morning, May 31, 2023 for construction was a bit disappointing.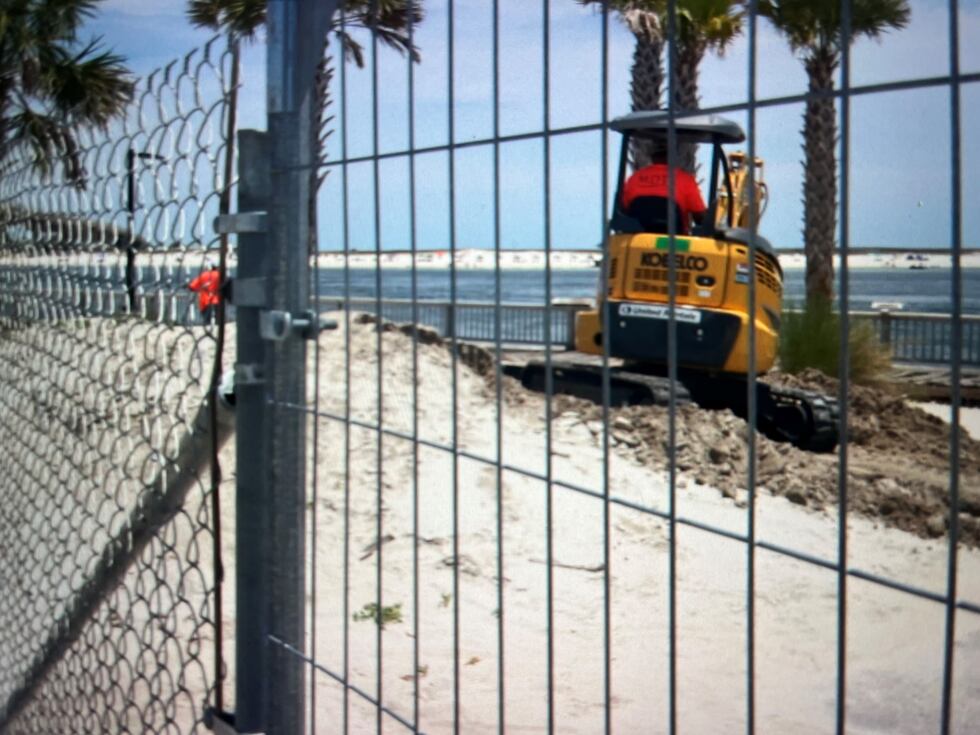 "Well, I know progress takes time," Egebrecht said. "We just weren't expecting to drive down today and so much of it be torn up, getting ready to rebuild."
Most of the park is now closed and fenced off from just north of the bridge all the way to The Gulf restaurant on the southside. Contractors wasted no time beginning the demolition of the old boardwalk to make ready for what's to come.
"You'll see the boardwalk extend all the way around now and then, you know, we'll replace the handrails. There'll be more landscaping over here on this phase-three side than you've ever seen and easier access," explained Director of Orange Beach Coastal Resources, Phillip West.
West said the repairs have been a long time coming. He describes the FEMA approval process as laborious but necessary.
"It has to be worth the wait to do that because you know, ninety five percent of the repairs are going to be covered and the phase three improvements are going to be paid for, completely by the state," West said.
The entire project consists of three phases at a cost of about $700,000. After FEMA reimbursement and the state's significant contribution, Orange Beach will only be on the hook for around $25,000.
When finished, the pass should once again be a prime fishing spot. The contract allows 120 working days for the construction company to finish. Some weather delays are to be expected but the city expects the job to take no longer than six months.
Copyright 2023 WALA. All rights reserved.