UPDATE: MFRD confirms one fatality in Grant Street fire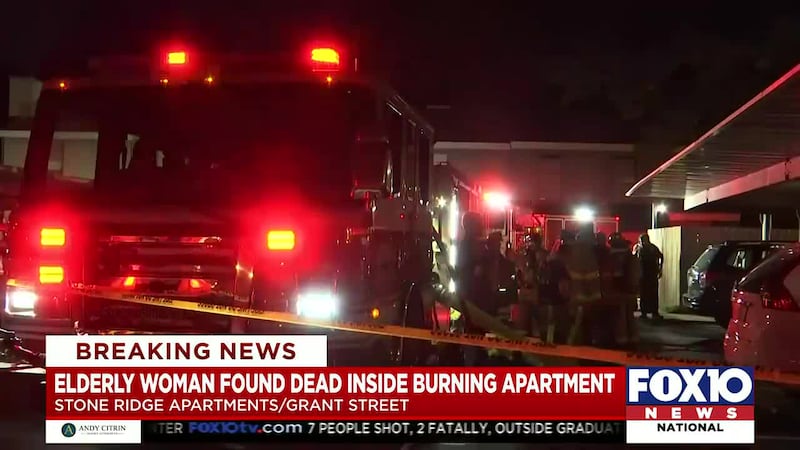 Published: Jun. 6, 2023 at 8:56 PM CDT
UPDATE: Authorities confirm the fire was the cause of death for the victim in the Grant Street fire.
MOBILE, Ala. (WALA) - Mobile Fire and Rescue confirmed an elderly woman was found deceased in a burning apartment on Grant Street Tuesday night.
MFRD said they responded to Stone Ridge Apartments after receiving a report about a fire.
Upon arrival, authorities discovered an apartment unit on fire and a resident at the complex said they believed a person was still inside.
MFRD began working their way through the unit and discovered an elderly woman who was dead inside the apartment.
Officials were able to put the fire out without any other reported injuries.
Investigators said they are working to determine what started the fire and if it caused the fatality.
Copyright 2023 WALA. All rights reserved.