New wheelchair-friendly airline seats could be a game changer for flyers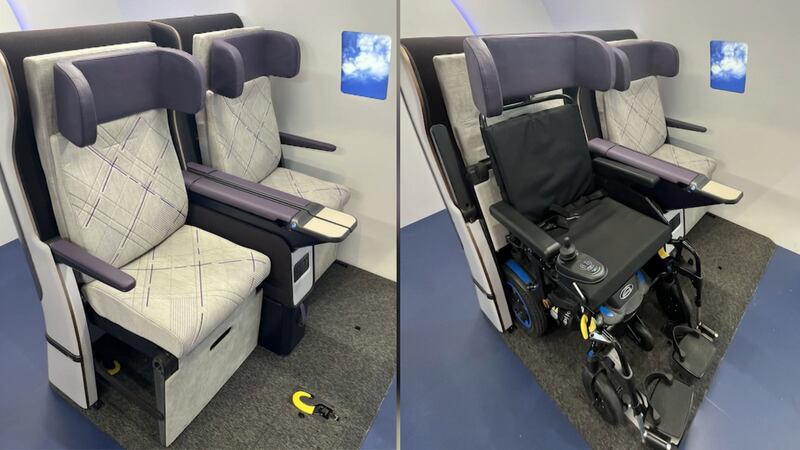 Published: Jun. 9, 2023 at 11:16 AM CDT
(CNN) - Flyers with disabilities are excited about an innovation that could make air travel more accessible.
A new seat concept allows wheelchair users to stay in their own chairs during flights.
Right now, they have to be transferred to the same seats everyone else uses. That's especially problematic for people who rely on powered wheelchairs.
They have to check those in, transfer to an airline-owned traditional wheelchair then transfer again to their airline seats.
The new accommodating seat works by folding up and allowing a wheelchair to dock into place, even if it's powered.
It was shown by Delta Flight Products at the Aircraft Interiors Expo in Hamburg, Germany.
However, it's still just a prototype. Even if airlines adopt it, it's still more than a year away from appearing in an airplane.
Copyright 2023 CNN Newsource. All rights reserved.