How this heatwave stacks up to records
Montgomery will come close to record territory several afternoons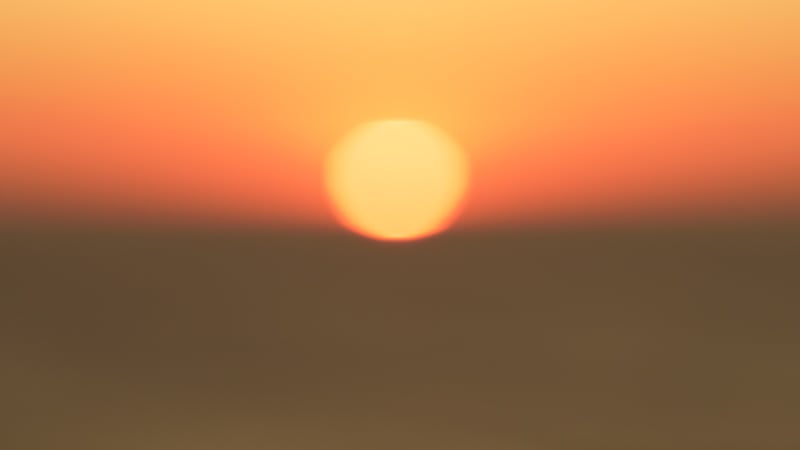 Published: Jun. 29, 2023 at 11:44 AM CDT
MONTGOMERY, Ala. (WSFA) - By now we are all aware that big-time heat and humidity will impact Central Alabama through the upcoming holiday weekend. Highs will soar into the upper 90s to around 100 degrees Thursday, Friday, Saturday, and Sunday.
Those temperatures will combine with high levels of humidity to send heat indices well over 100 degrees. Peak heat indices will reach 105 to 113 degrees Friday, Saturday and Sunday. That kind of heat is excessive and dangerous if proper precautions are not taken.
So is this a record-breaking streak of heat? Is it out of the ordinary to get a stretch of days like this in Central Alabama?
I doubt we break any temperature records this go-around. The records for the next four days stand at either 101 or 102 degrees in Montgomery. We will likely peak at 98, 99 or 100 degrees each afternoon. It'll be very, very close, but we'll probably fall just shy of the records.
Something a lot of folks may not be aware of is the degree of difficulty to reach 100 degrees in this part of the U.S. It certainly happens here, but it's not nearly as common as you may think.
Since 2000, only 50% of the years have featured at least one day with a high temperature at or above 100 degrees. It's hard to get to the triple digits here because it's typically very humid. Humid air is more difficult to heat up because it takes much more energy to heat moist air than it does drier air.
Another way to view this heatwave is the number of consecutive days in the upper 90s or above. This particular round of intense heat will feature at least four straight days at or above 97 degrees. Since 2000, there have been 34 instances of at least four straight days with highs at or above 97 degrees.
That averages out to a little more than one such stretch per year. Many of those stretches wound up lasting for more than four days. As evidenced here, our 4-day stretch of upper 90s is not going to break any records, nor is it all that unusual.
If we get more streaks of upper 90s this summer then we can start talking about this year being a little unusual. For those curious, we had two stretches of at least four days in the upper 90s in 2022. Before that you have to go back to 2019 to find the last time Montgomery saw at least four straight days with high temperatures of 97°+.
The heat index will be very high each afternoon through Sunday, don't get me wrong. But it's unlikely we see values exceed 110 degrees in Montgomery. So this won't be an unprecedented stretch for us historically speaking.
Montgomery averages 9 days per year with a heat index of at least 105 degrees. When you bump that value up to 110 degrees it becomes much more rare. We typically see between one and two days with a heat index of at least 110 degrees each year.
With that in mind, a day or two with a heat index of 110+ degrees over the next several days would be considered a bit unusual since it's still very early in the summer season. We shall see if we get to 110 degrees or not over the next few days!
If Montgomery registers a heat index of at least 110 degrees on back-to-back days it would be even more unusual. Since 2000, there have only been 9 instances in which a heat index of at least 110 degrees was recorded on back-to-back days.
Not reading this story on the WSFA News App? Get news alerts FASTER and FREE in the Apple App Store and the Google Play Store!
Copyright 2023 WSFA. All rights reserved.