Tuskegee native's film directorial debut showing at Capri Theatre in Montgomery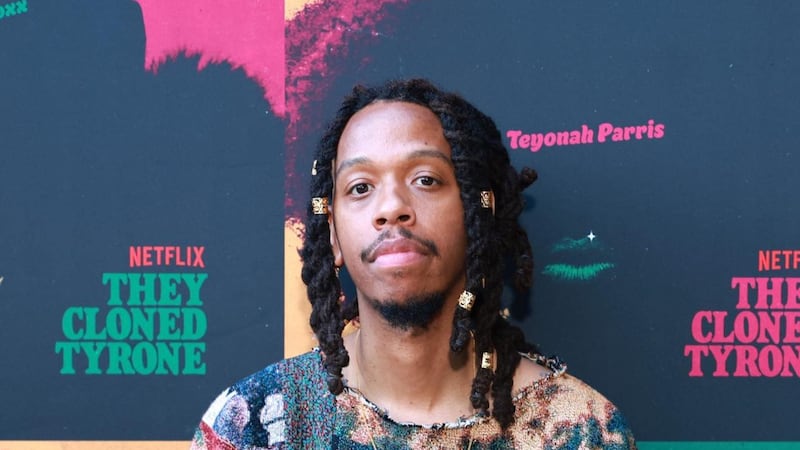 Published: Jul. 15, 2023 at 4:39 PM CDT
|
Updated: Jul. 15, 2023 at 4:45 PM CDT
MONTGOMERY, Ala. (WSFA) - Montgomery's Capri Theatre is showing "They Cloned Tyrone," the highly anticipated feature film directorial debut of Tuskegee native and Montgomery Public Schools graduate, Juel Taylor, through Monday.
"They Cloned Tyrone" stars John Boyega, Teyonah Parris, and Jamie Foxx.
The film was released in limited local theaters July 14-July 17, including at The Capri Theatre. Tickets can be purchased online or in person at these locations:
Tuskegee: The office of Attorney Tiffany Johnson-Cole, 308 N Elm St, Tuskegee, AL 36083
Montgomery: The office of Dr. Portia Love, 2060 Berryhill Rd, Montgomery, AL 36117
The film is scheduled to be released globally on Netflix on July 21. The soundtrack is scheduled for release the same day.
According to a press release, "They Cloned Tyrone" is a sci-fi comedy mystery that follows an eerie series of events of an unlikely trio who uncover a government cloning conspiracy. When a dope boy named Fontaine (Boyega) is abducted by a mysterious government organization, he wakes up to find that he has been cloned. Fontaine, along with his friend, Yo-Yo (Parris), and her pimp Slick Charles (Foxx), must team up to find out who is behind the cloning and why they chose Fontaine.
Taylor describes his movie as, "A wild, funny, and suspenseful ride that will keep audiences guessing until the very end."
Taylor was born in Tuskegee and had a passion for all forms of the arts at an early age. He went to elementary school at St. Joseph Catholic School. He moved to Montgomery where he attended George Washington Carver Junior High School, and later, LAMP High School, graduating from there with honors.
Taylor graduated Summa Cum Laude from the University of Florida with a degree in Interdisciplinary Studies with an emphasis on Film and Media studies. He received his Master's from the USC School of Cinematic Arts in 2015. He became one of 5 NBC/Universal Studios fellows from an applicant pool of over 1,500.
Since graduation, Taylor has amassed an impressive resume in various aspects of film production. Some of his credits include:
"Creed II," screenplay

"Space Jam: A New Legacy," screenplay and story

"Young, Wild, Free," 2023 Sundance Film Festival, screenplay and story

"Riotville (TV short)," writer
Click here to read Juel Taylor's full bio.
Not reading this story on the WSFA News App? Get news alerts FASTER and FREE in the Apple App Store and the Google Play Store!
Copyright 2023 WSFA. All rights reserved.