Titans' Derrick Henry speaks out for NFL running backs as stars left without long-term contracts
"I'm with every RB that's fighting to get what they deserve."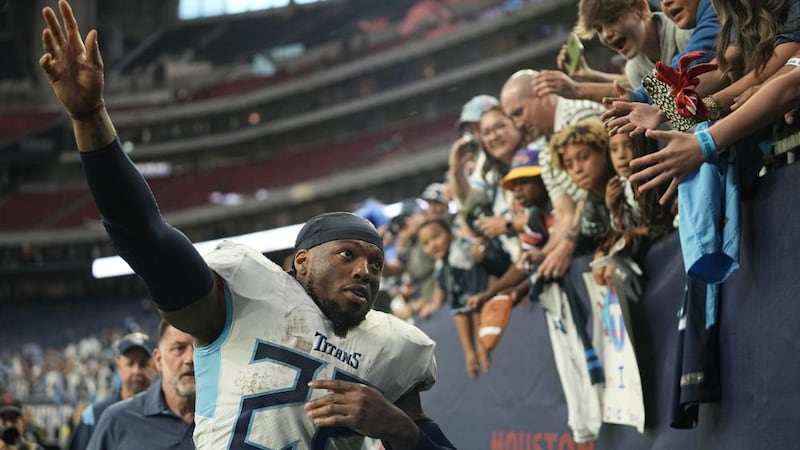 Published: Jul. 17, 2023 at 5:30 PM CDT
NASHVILLE, Tenn. (WSMV) - Tennessee Titans superstar running back Derrick Henry is speaking out for running backs in the National Football League as multiple stars are left without contracts, according to reports.
ESPN NFL insider Adam Schefter reports that no long-term deals have been made for New York Giants' Saquon Barkley, Las Vegas Raiders' Josh Jacobs and Dallas Cowboys' Tony Pollard.
With that, the last time a running back in the NFL signed a long-term contract worth $10 million or more per year was Cleveland Browns' Nick Chubb in 2021, Schefter said.
While football is still months away, Twitter was filled with a conversation regarding running backs which prompted NFL Draft analyst Matt Miller to tweet this:
Henry, arguably the best running back in the league, responded to Miller's proposal of how franchises should handle the position.
"At this point, just take the RB position out the game then. The ones that want to be great & work as hard as they can to give their all to an organization, just seems like it don't even matter. I'm with every RB that's fighting to get what they deserve."
Copyright 2023 WSMV. All rights reserved.