Woman and 2 children found dead at NAS Pensacola beach in apparent drowning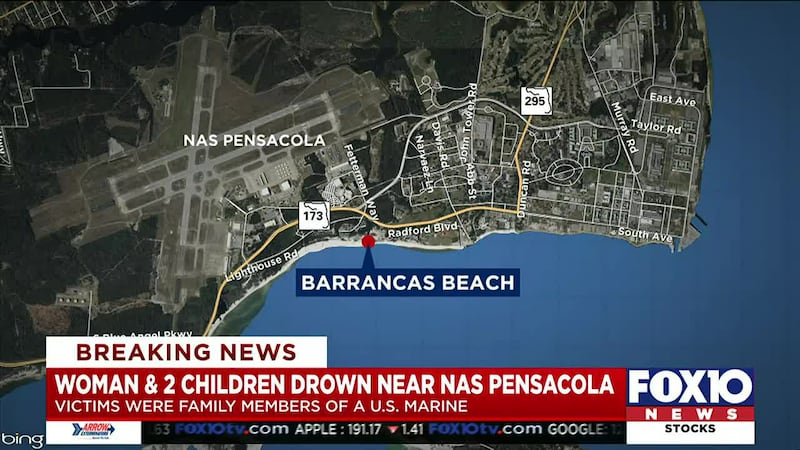 Published: Aug. 3, 2023 at 2:34 PM CDT
PENSACOLA, Fla. (WALA) - The Escambia County Sheriff's Office said a woman and two children were found dead along Barrancas Beach at NAS Pensacola in an apparent drowning.
Officials said they responded Wednesday night to the beach and recovered the body of a 33-year-old woman and pronounced her dead on the scene.
Deputies were advised the woman had a boy and a girl, ages six and seven, with her in the water. A full search and rescue was conducted through the night to find them, according to authorities.
The ECSO, U.S. Navy, and Escambia County Search and Rescue all assisted in the search effort. Thursday at 7 a.m., the two children were recovered along the shoreline and pronounced deceased, according to officials.
Officials confirmed they were family of a U.S. Marine who has an address onboard NAS Pensacola.
ECSO Sheriff Chip Simmons released a statement on the ECSO Facebook page.
"This is an unimaginable tragedy. Our thoughts and prayers go out to the victims and their families during this time."
Authorities said they do not expect any foul play.
Copyright 2023 WALA. All rights reserved.