2 more Montgomery riverfront brawl suspects surrender to police
CNN, citing court documents, is reporting the use of racial slurs before the brawl started
Published: Aug. 9, 2023 at 8:52 PM CDT
MONTGOMERY, Ala. (WSFA) - The Montgomery Police Department has confirmed the arrests of two additional suspects who had been expected to turn themselves in Tuesday for their alleged roles in Saturday's riverfront brawl that captured the nation's attention.
Allen Todd, 23, and Zachary Shipman, 25, turned themselves Wednesday around 6:45 p.m. and were charged with one count each of misdemeanor third-degree assault. Richard Roberts, 48, turned himself in on Tuesday and faces two third-degree assault charges.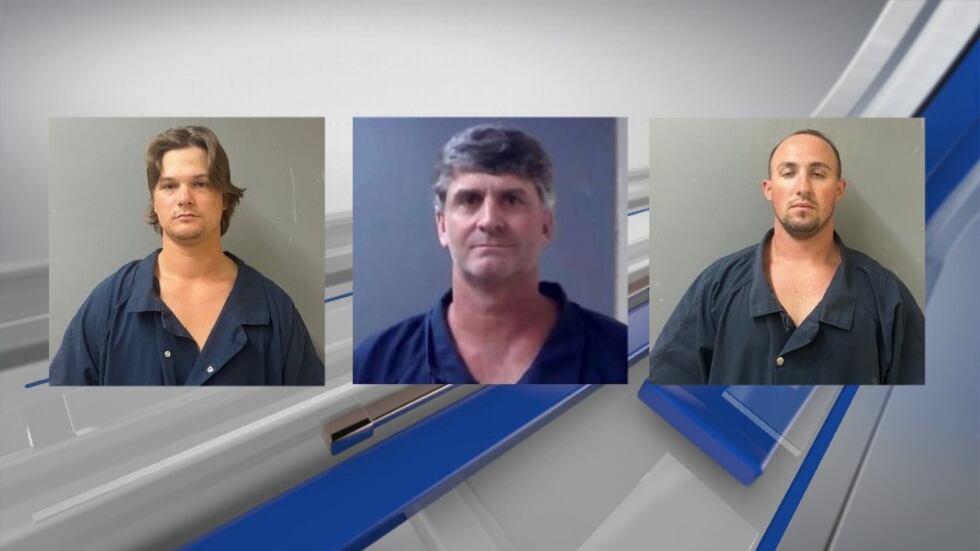 Montgomery police are also asking a man identified as Reggie Gray to contact them. He's allegedly the person seen in one video assaulting others with a folding chair, and more charges are expected to be coming.
MPD investigators are combing through multiple videos provided by the public, as well as the City of Montgomery's own video surveillance systems. They're asking anyone with more footage to submit it to Starcenter@montgomeryal.gov.
MPD said the incident started shortly before 7 p.m. Saturday on the dock along the Alabama River. Units responded to the 200 block of Coosa Street regarding a disturbance. On scene, officers encountered a large group of people engaged in a physical altercation.
One video shared with WSFA 12 News by a viewer, which runs approximately four minutes and 30 seconds, shows the moments leading up to the confrontation and the initial scuffle that quickly escalated.
During a press conference Tuesday, Montgomery Police Chief Darryl Albert said the incident began when private boat owners would not move their boat from the place where the city-owned Harriot II Riverboat docks. Attempts were made by the boat's captain for 45 minutes by the use of a PA system. However, the private boat owners instead yelled obscenities back at the Harriot and refused to move their boat, the chief said.
The co-captain later boarded a smaller boat and went to the dock in an attempt to get the boat owners to move, which ultimately escalated into the physical confrontation.
CNN, citing court documents, is reporting that a witness said that racist language was hurled before the brawl started. The witness reportedly gave a sworn statement to law enforcement that the slur was said as the co-captain was trying to move the pontoon boat from the Harriott II's docking spot.
It's unclear exactly who is alleged to have made the slurs.
Albert previously said MPD did not believe race was a factor in the fight and that they consulted with state and federal partners who felt there was not enough information to consider the incident a hate crime.
While all charges are currently misdemeanors, that could change, according to statements made by the police chief during Tuesday's briefing.
"At the time, we did not have the luxury of all the videos that we have seen now, that you and I have seen, and that the world has seen. Basically all we had were witness statements and he-said, she-said so our police officers and detectives had to decipher through all that and then apply the appropriate charges at that time," Albert explained. "So again, as we gain more information, as we get more video, as we talk to more individuals, if charges are meant to be amended, they will be."
Not reading this story on the WSFA News App? Get news alerts FASTER and FREE in the Apple App Store and the Google Play Store!
Copyright 2023 WSFA. All rights reserved.