Overcoming Poverty: Alabama's health care coverage gap leaves thousands without insurance
This is one part in a multipart series called "Raising the Bar: Overcoming Poverty in Alabama"
Published: Aug. 15, 2023 at 6:30 PM CDT
|
Updated: Aug. 15, 2023 at 7:57 PM CDT
MONTGOMERY, Ala. (WSFA) - Hundreds of thousands of people in Alabama live without insurance, keeping many of them from going to the doctor when needed. When they do get health care, it ends up costing hospitals thousands of dollars in uncompensated care.
These are mainly people who have job; they make too much money to qualify for Medicaid but not enough to afford private insurance.
For years, Alabama has debated the idea of expanding Medicaid and raising the income requirements and the age threshold for providing government insurance, but political parties just can't agree.
Alabama is one of 10 states that has not expanded Medicaid coverage to include adults who don't have children or disabilities. So, the Alabama Hospital Association is working to design a plan that could include more people and satisfy both political parties.
"I've been doing hair since January of 2018," says Eryn Mullins, a cosmetologist caught in the coverage gap. "I really like being able to make people feel like more themselves, feel good about themselves, and that's my favorite part of my job."
Mullins works long, hard hours, but she feels the pain of being caught in this coverage gap.
"It depends on the day, but typically, somewhere between five and 20 [clients a day]," she said. "On the upper side, that's more like 10 and 12-hour days."
On the surface, it looks like she's doing pretty well for herself.
"I know, financially, where I'm at, like I'm making it," Mullins explained. "We have our house paid off. We don't have any car payments, nothing like that."
But health insurance, and the money it takes to have it, is just not in the budget.
"It's not feasible to pay for it ourselves, the premiums on private insurance, but we're also not provided it through our job because we're independent contractors," she explained.
So to get the medical care she needs, Mullins pays out of pocket, and it has cost her big time.
READ MORE ON THIS SPECIAL SERIES
WSFA 12 News is launching a new, multipart series that aims to tackle Alabama's persistent issues with poverty.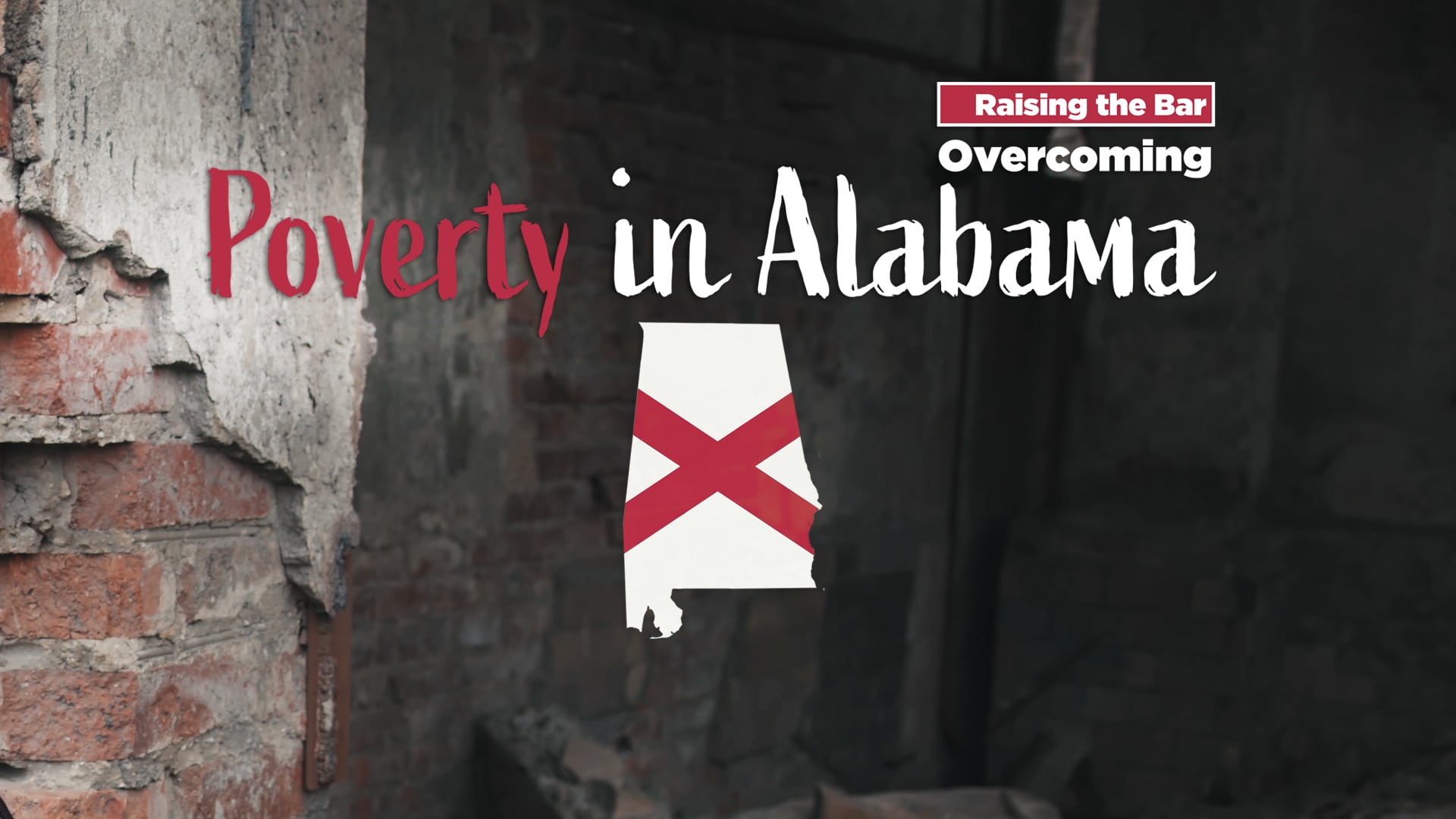 "I ended up finding out I had endometriosis," she revealed. "I had surgery for that, and it made my quality of life a lot better, but financially, I had to pay it off over the course of five years. The surgery itself, just out of pocket, was insane."
Mullins falls into what the Alabama Hospital Association calls the health care coverage gap.
"Anyone between the ages of 19 and 64, where we have many working adults who do not have access to health care coverage. So you're making too much money to qualify for Medicaid, and if you're an able-bodied working adult in Alabama, you don't qualify regardless of your income," the Alabama Hospital Association's Deputy Director Danne Howard explained. "There's between 250,000 to 300,000 in Alabama."
As the law stands now, a parent or caregiver must make less than $4,000 a year to qualify for Medicaid. For a family of three, the household income must be less than $320 a month. Those without dependents or disabilities don't qualify at all. The law says you must be disabled, pregnant, or the parent of a minor to get Medicaid benefits.
"Again, able-bodied, childless adult, you don't qualify no matter what you make," Howard reiterated, who believes that's where the misunderstanding lies about what Medicaid does and who it serves. "It's not a matter of 'go get a job,' because they're not eligible regardless," Howard added.
So for Mullins, it means making tough choices. "So your health takes a backseat," she said. "Oh, well I mean, I really can't afford to go to the doctor right now, so, you know, I'll have to wait until next paycheck, or I'll have to see if I can save up to go."
She takes proactive steps to stay healthy. "I like to tell people instead of doing checkups with my doctor, I have a gym membership because that's cheaper than having to go to the hospital all the time," she said.
Not reading this story on the WSFA News App? Get news alerts FASTER and FREE in the Apple App Store and the Google Play Store!
Copyright 2023 WSFA. All rights reserved.