Hundreds of students baptized after Unite Auburn worship service
Published: Sep. 13, 2023 at 9:48 PM CDT
|
Updated: Sep. 14, 2023 at 10:34 AM CDT
AUBURN, Ala. (WSFA) - Auburn University senior Michael Floyd said he will never forget what he witnessed on campus Tuesday night.
"I've seen Auburn basketball beat Kentucky, I've seen Auburn football beat Alabama, but I have never seen something like I did on Tuesday night," Floyd said.
Thousands packed Neville Arena for a night of worship. When it was ending, one student wanted to be baptized. Without a tub, crowds started gathering at the lake at Auburn's Red Barn, where roughly 200 people ultimately gave their lives to Christ.
Even Auburn Tigers head football coach Hugh Freeze got in the water to help. Floyd said one of Freeze's players wanted to be baptized, but he didn't want to do it alone. That's when his coach waded into the water to help.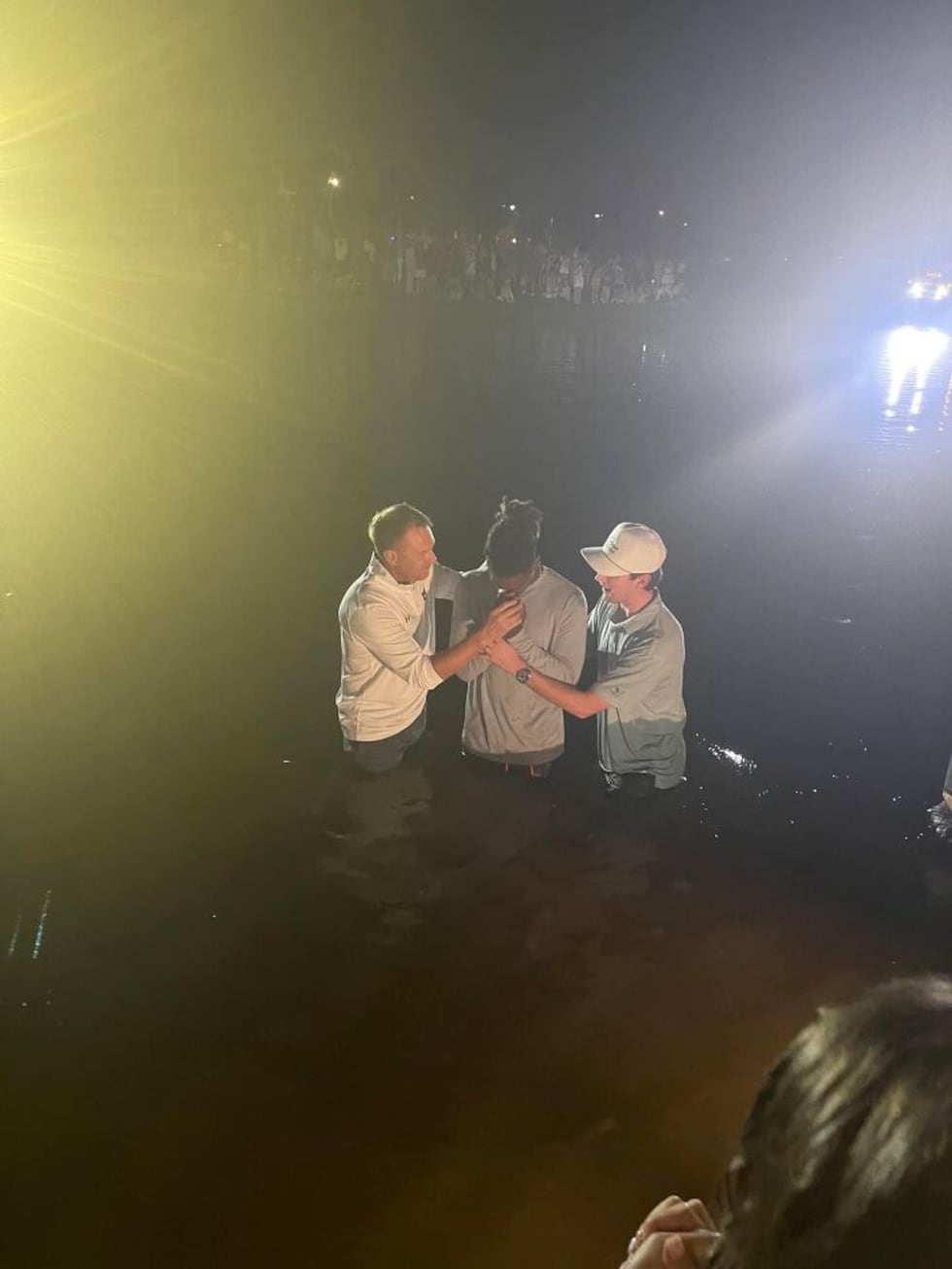 "Everyone was so just excited and joyful," said Kristen Carr, an Auburn student and journalist.
She watched it all play out. Her video shows the large crowd cheering every time someone resurfaced. It was something she said she has not seen before.
"Never in my life," she said. "I was even talking to adults who were there that were a part of it, and they said that they had never witnessed anything like that."
This all started because of a worship event. It is called Unite Auburn.
The woman behind the event, Tonya Prewett, said it began with just five girls meeting in the arena each week to pray, which grew to 200 students. That caught the eye of local ministries.
"Who said we want to get behind this, we want to see this turn into something much bigger," Prewett said.
It did grow. Around 5,000 people attended Unite Auburn, which was free because donors covered the cost.
Prewett is already getting calls from other universities to bring similar programs to other campuses. She said something special is brewing.
"We see God moving in our local churches, and so last night was just a ripple effect of what is already going on," Prewett said.
Unite Auburn featured music from Passion, as well as guest speakers Jonathan Pokluda and Jennie Allen.
Sign up for the WSFA Newsletter and get the latest local news and breaking alerts in your email!
Copyright 2023 WSFA. All rights reserved.