Anglers welcome partial opening of Perdido Pass Park and seawall
Published: Sep. 19, 2023 at 7:49 PM CDT
ORANGE BEACH, Ala. (WALA) - There are some happy anglers in Orange Beach now that phase-one of the Seawall Park at Perdido Pass is open. It opened Saturday, September 16, 2023, on the third anniversary of Hurricane Sally.
"I've got light line, so I can't be… I can't tighten the drag down," said an excited Gary Cole as he fought something big on the end of his line.
Fishing is what Cole loves to do and Perdido Pass is one of his favorite spots to do it. Most of the seawall park has been off limits since Hurricane Sally damaged it in September of 2020. Three years to the date of the storm, the city of Orange Beach opened the south side back up to the public. It didn't take long for anglers to come try their luck.
"We come down about four months out of the year and I always come here because you see kids here. You see other people here," Cole said. "It's easy, especially for us mature people to park in the parking lot and it's right here at it, so it's a really nice place down here."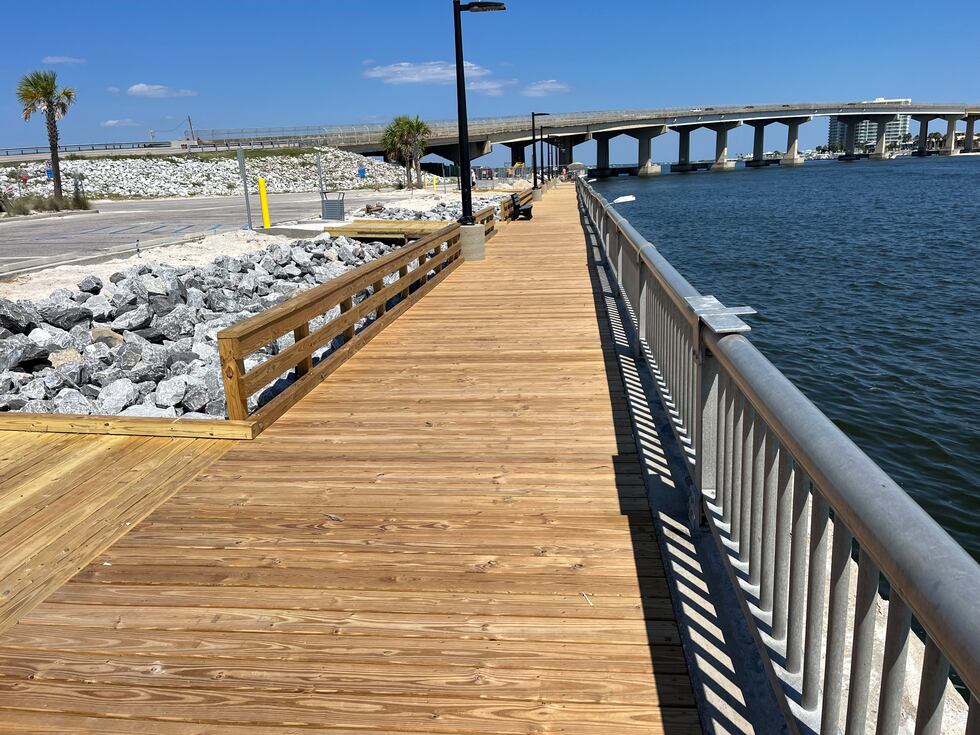 Phase-one is about a 300-foot expanse of walkway from The Gulf Restaurant…north, towards the bridge. Since it opened Saturday, anglers and sightseers have been enjoying the park.
"This is just a wonderful amenity. It's free. Visitors and residents come out here. You sit. You have a beautiful view of Perdido Pass, which is a rarity. There's not very many of these passes in the world," explained Deputy Director of Orange Beach Coastal Resources, Nicole Woerner. "So, people come out here to see the clear water and then, you can fish. It's some of the best fishing in the Gulf of Mexico, right here on this pass and there's no charge."
City officials said it's taken so long to get the repairs made because of permitting and FEMA reimbursement protocol.
"FEMA is covering ninety percent and the state of Alabama covers five percent, so the city's share is only five percent, so we went back, and we have the contractor out here now, finishing that work and unfortunately, it did take a long time after Sally to get all the permitting in order…all the environmental concerns," Woerner said.
So far, the park is getting an A+ rating from those using it.
"I think it's awesome. I think it's a great improvement. I think it will be great for the area. I really do," said Floyd Collins of Oklahoma.
Meanwhile, on the other end of the boardwalk, Cole was able to fight a huge black drum to the seawall, breaking it off to fight another day.
"It was fun while it lasted, anyway," he said with a big smile.
The next phase of construction will continue the boardwalk to the north, under the bridge and with the addition of a third phase the city is funding, it will continue to the state docks, giving visitors more access than they've ever had there. The park should be completely finished by December 1, 2023.
Copyright 2023 WALA. All rights reserved.