First Alert: Warm, quiet pattern holding strong
A small chance of rain enters the forecast into next week
Published: Sep. 20, 2023 at 5:02 AM CDT
|
Updated: Sep. 20, 2023 at 8:20 PM CDT
MONTGOMERY, Ala. (WSFA) - The weather pattern remains consistent for the remainder of the week and through the weekend ahead. Highs will be warm, but seasonable so, through the remainder of the week. Humidity will stay low enough to allow afternoon highs in the mid-to-upper 80s to feel comfortable when outside, but high enough that a few clouds could develop during the afternoon hours.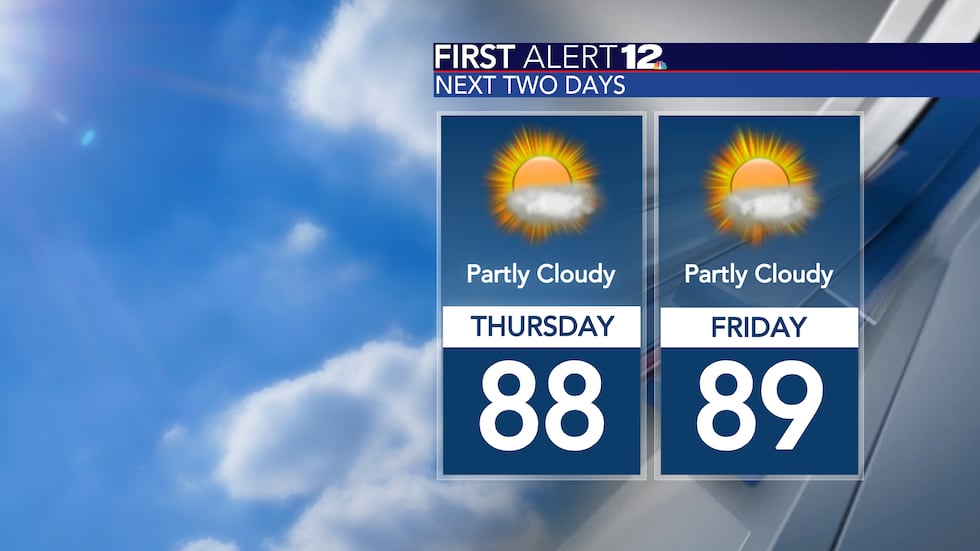 There still is no major chance for rain over the next seven days. With that being said, long range forecast models are hinting at low-end rain chances early next week, as a system approaches our area from the northwest. Due to this, we are introducing low end rain chances next week to account for the developing system.
Overnight low temperatures will continue to be pleasant even as they rise a bit over the next few nights. While no more 50s are in the forecast, as we will cool into the middle 60s the next few nights. That slight warm-up is thanks to the overnight humidity rising just a little bit. Even with that occurring it will still be comfortable each night through next week.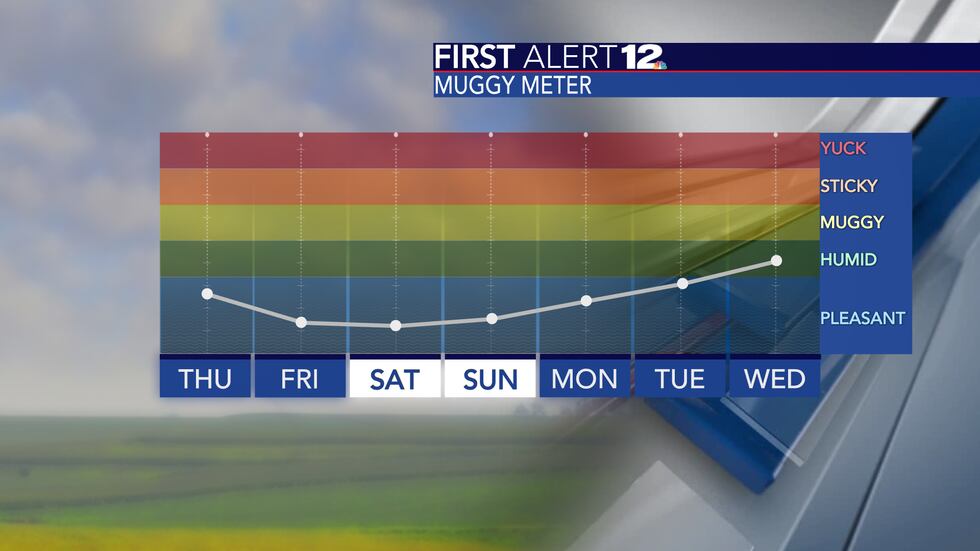 Tracking the Tropics: There continues to be multiple areas that are being monitored by the National Hurricane Center. One is Hurricane Nigel, which will stay safely out to sea in the Atlantic Ocean. The NHC is watching an area with "high" chance for development over the next several days way out in the eastern Atlantic, just off the coast of Africa.
Closer to the United States, there is potential for a tropical or subtropical system to develop off the Atlantic coast of the Southeast U.S. There is a medium chance for development over the next few days. This system, despite its close proximity to Alabama, will not impact our weather regardless of whether or not it officially develops off the eastern seaboard.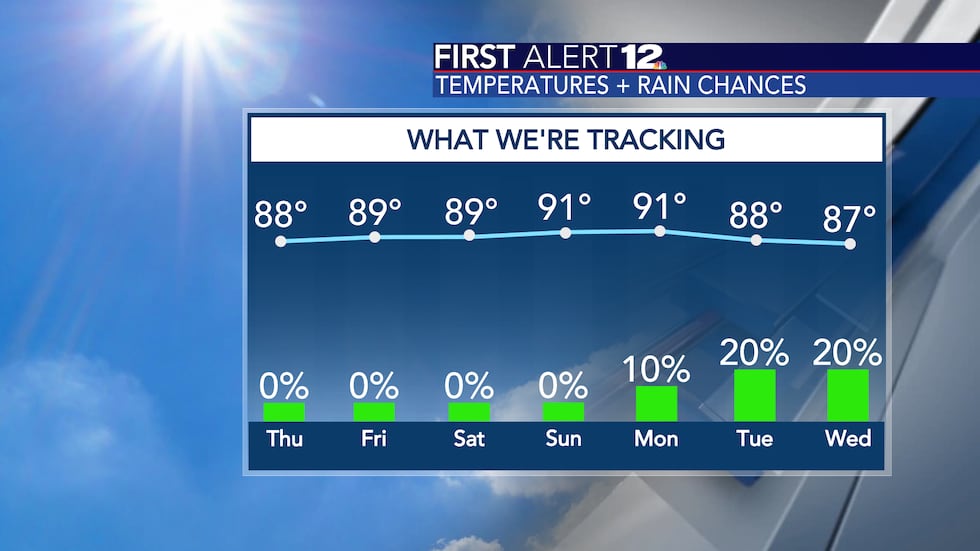 As always, remember to download the free WSFA 12 News First Alert Weather app. That way you can gain the latest weather information from the First Alert Weather Team wherever you go. Just search WSFA Weather in the Apple App Store or Google Play store today.
Copyright 2023 WSFA. All rights reserved.