Freedom From Religion Foundation warns Auburn University after mass baptism
More than 200 students were baptized on Sept. 12 with several Auburn head coaches taking part in the religious moments
Published: Sep. 21, 2023 at 5:04 PM CDT
|
Updated: Sep. 22, 2023 at 7:04 PM CDT
MONTGOMERY, Ala. (WSFA) - Several coaches are in hot water with a national nonprofit organization days after taking part in a cold water baptism event that saw hundreds of Auburn University students dedicate their lives to Christ.
On Thursday, the Wisconsin-based Freedom From Religion Foundation issued a warning to Auburn head football coach Hugh Freeze and others against athlete baptisms, saying their employer is a public university, not a religious institution, and that such actions are violations are of the U.S. Constitution.
Auburn University confirmed Friday it had received a letter from the foundation and that it was evaluating it, though it had no additional comment.
Gov. Kay Ivey, who serves as the president of every state university's board of trustees, issued her own response to the FFRF on Friday, calling the nonprofit's letters "misleading and misguided," and that no one's religious liberties are being violated.
Thousands of people packed Auburn University's Neville Arena for a night of worship on Sept 12. When it was ending, one student indicated they wanted to be baptized. Without a tub, crowds started gathering at the lake at Auburn's Red Barn, where roughly 200 people ultimately got baptized.
Freeze waded into the water to help one of the players on the Tigers football team, who wanted to be baptized but didn't want to do it alone.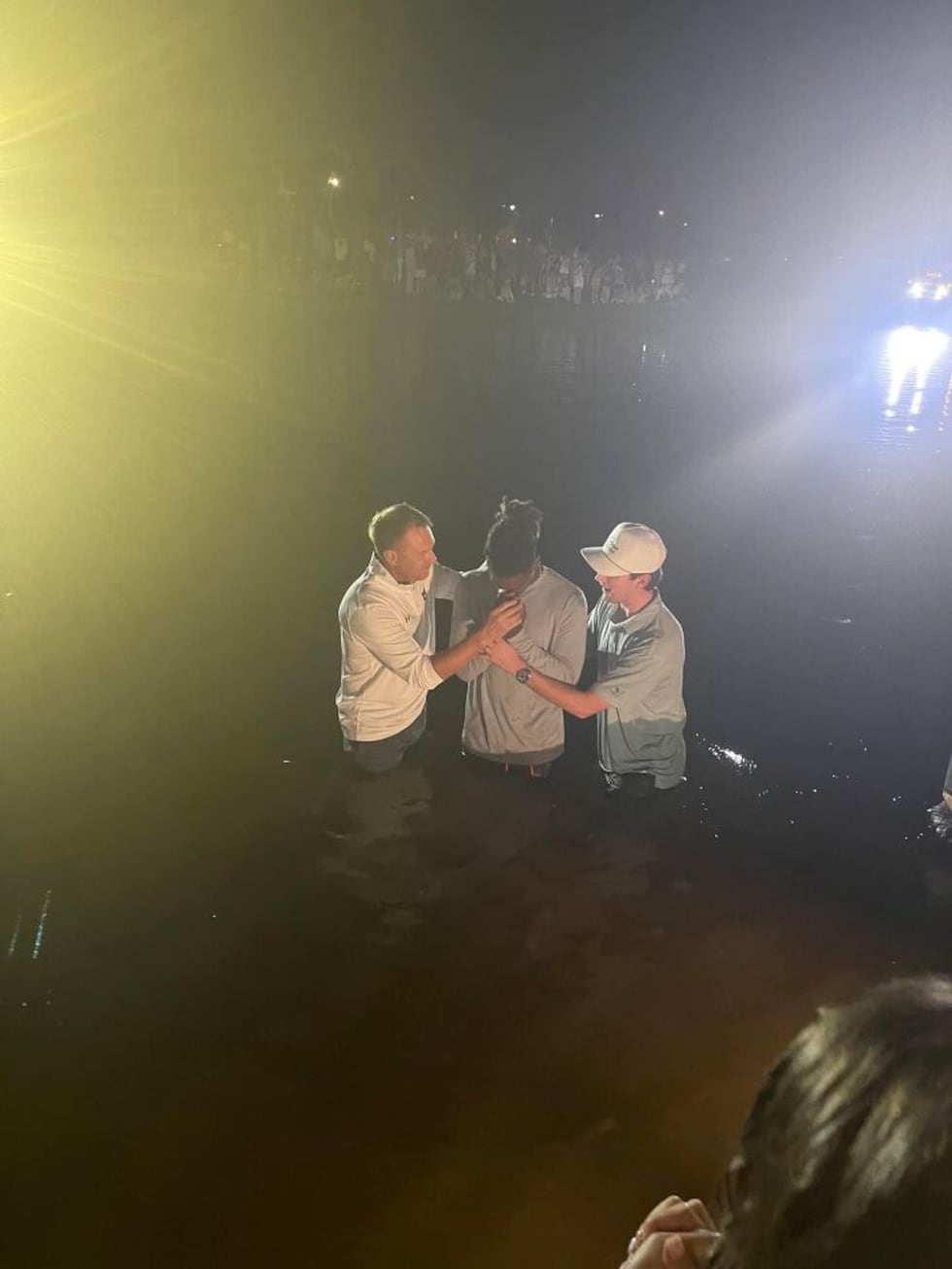 Following the event, FFRF said it got multiple reports that Freeze, as well as Auburn head basketball and baseball coaches Bruce Pearl and Butch Thompson were involved in promotion of the "Unite Auburn" religious worship service.
The organization sent a letter to Auburn University President Christopher B. Roberts stating:
The organization said that coaches "exert great influence and power over student athletes and those athletes will follow the lead of their coaches," and said it amounted to "religious coercion" when those coaches use their positions "to inject religion into its sports programs."
Not reading this story on the WSFA News App? Get news alerts FASTER and FREE in the Apple App Store and the Google Play Store!
Copyright 2023 WSFA. All rights reserved.