Ivey: 'Alabama won't be intimidated' by Freedom From Religion Foundation
Published: Sep. 22, 2023 at 10:52 AM CDT
|
Updated: Sep. 22, 2023 at 7:04 PM CDT
MONTGOMERY, Ala. (WSFA) - Gov. Kay Ivey has responded to Freedom from Religion Foundation concerns about the promotion of religious events by public college employees by saying Alabama "will not be intimidated by out-of-state interest groups dedicated to destroying our nation's religious heritage."
Ivey penned a letter (full letter below) to the co-presidents of the Wisconsin-based organization after it sent notices to two Alabama universities in recent days complaining that both Snead State and Auburn University are violating the Constitution by taking part in prayers or other religious activities.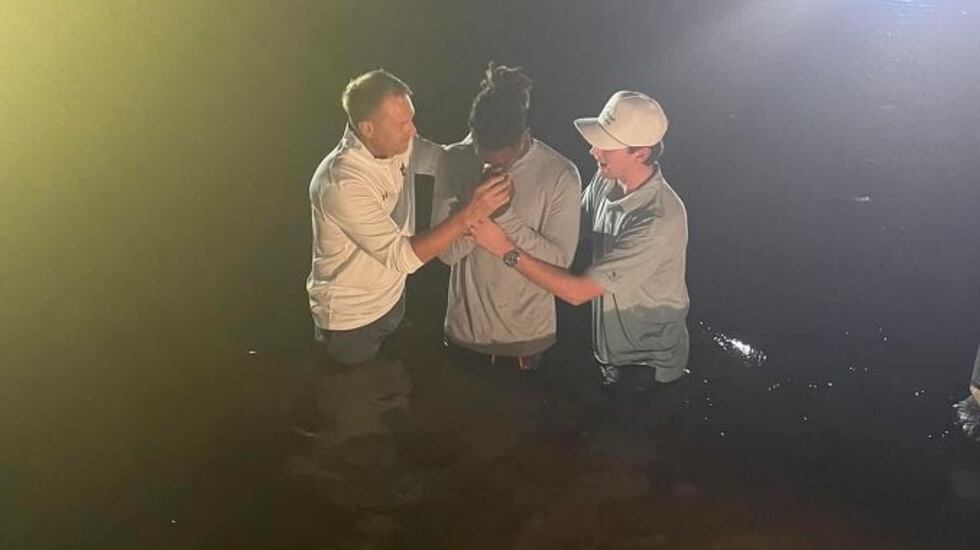 FFRF issued a warning to Auburn head football coach Hugh Freeze and others against athlete baptisms, saying their employer is a public university, not a religious institution, and said their actions amount to "religious coercion" when they use their positions "to inject religion into its sports programs."
The nonprofit pointed to the "Unite Auburn" religious gathering at Auburn's Neville Arena on Sept. 12, organized and attended by several coaches, that led to the mass baptism of more than 200 students.
For Snead State, the foundation called on President Joe Whitmore to "stop foisting your religion upon your public employees" after a concerned employee complained he was requiring Christian prayers before meals and at staff events, and that he presents a "guiding bible verse" to staff each year.
Ivey said the FFRF's letters were "misleading and misguided," and that no one's religious liberties are being violated because the events were attended by adults and that "no one faced any threat of adverse consequences for declining to participate."
Auburn University confirmed Friday it had received a letter from the foundation and that it was evaluating it, though it had no additional comment.
Ivey, by power of her office, serves as the president of each public university's board of trustees.
Gov. Kay Ivey's full letter below
Not reading this story on the WSFA News App? Get news alerts FASTER and FREE in the Apple App Store and the Google Play Store!
Copyright 2023 WSFA. All rights reserved.