Biscuits out of playoffs after dropping series to Blue Wahoos
Despite the loss, there was some good news for one player headed to the Big League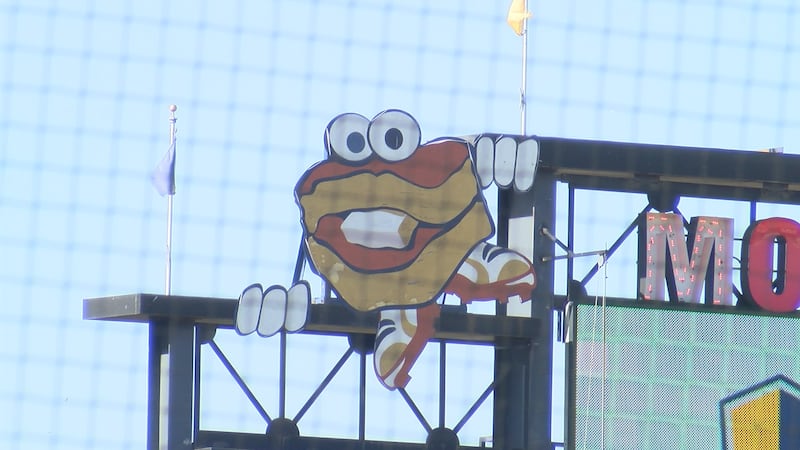 Published: Sep. 22, 2023 at 9:40 AM CDT
PENSACOLA, Fla. - The Biscuits (0-2) put a late run on the board, but it was not enough as the Pensacola Blue Wahoos (2-0) claimed a 5-1 victory and eliminated the Butter and Blue on Thursday night at Blue Wahoos Stadium.
Sean Hunley (0-1) cruised through the first three innings of play, but back-to-back walks during the bottom of the fourth opened the door for Pensacola. Jake Thompson brought the first run in with an RBI-double to right field while Bennett Hostetler followed with a two-run single to make the score 3-0.
At that point the duo had accounted for all of the Blue Wahoos' runs during the series, with eight being scored in total. Hostetler finished the series with 5 RBIs and a run scored on two home runs, a two-run single, and a leadoff double.
WATCH: Biscuits Infielder Junior Caminero surprised by announcement he's headed to the MLB!
Paul McIntosh added to the deficit in the fifth with a single to center field that allowed Nasim Nunez to score uncontested. The knock put Pensacola ahead 4-0 as the Biscuits' chances began to dwindle.
Patrick Monteverde (1-0) controlled Montgomery over 6.1 innings of play, allowing only five hits and a walk while striking out eight batters. The lefty was replaced by Zach McCambley with one out in the seventh.
Cody Morissette delivered the Blue Wahoos' final blow during the bottom of the inning in the form of a solo-home run to right-center field, making the score 5-0 going into the final stretch.
With two outs in the bottom of the ninth, Dru Baker recorded an RBI-double that cut the deficit to four runs. However, Jefry Yan was able to strikeout Carson Williams to close the game by a score of 5-1.
Monteverde earned the win while Hunley recorded the loss as Montgomery's season comes to a close in the Southern League Division Series. Despite the loss, Bob Seymour did finish the season with a 14-game hitting streak that stands as the longest by a Biscuit this season.
The Butter and Blue will return on April 5, 2024 to take on the Biloxi Shuckers in a three-game series at MGM Park. The first homestand will begin on Tuesday, April 9 with a six-game series against the Blue Wahoos.
Not reading this story on the WSFA News App? Get news alerts FASTER and FREE in the Apple App Store and the Google Play Store!
Copyright 2023 WSFA. All rights reserved.