Truck driver helps family stranded on side of road in Texas heat: 'I'm glad I was there'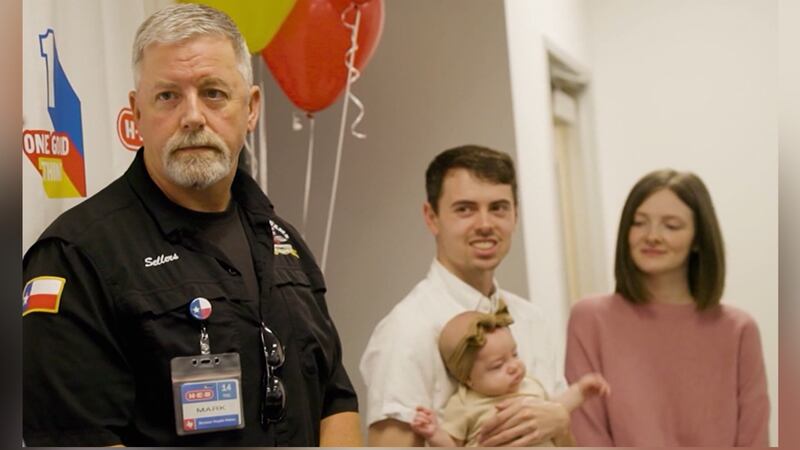 Published: Sep. 22, 2023 at 7:18 PM CDT
HOUSTON (KHOU) - A truck driver is now an honorary deputy after he rescued a family from the scorching Houston heat a few weeks ago.
Mark Sellers, a truck driver for H-E-B, says he saw the couple with an infant on the side of the road having car trouble.
According to Sellers, the heat index was over 100 degrees that day, so he pulled over and let the family cool off in his vehicle while they called for help.
"I'm glad I was there. I am not one for attention, but this is a feel-good story," Sellers said.
The Mizell family said Sellers is their hero for helping them and their 8-week-old daughter during rush hour traffic.
"You don't expect to ever be in a situation like that. And it was just terrifying," said first-time mother Starla Mizell. "I know that he was a vessel for God to help us. I know that for sure."
Sellers was celebrated on Thursday for his actions. His colleagues said helping others comes naturally to him.
According to the company, Sellers has been an employee for 14 years.
Copyright 2023 KHOU via CNN Newsource. All rights reserved.