State, plaintiffs file opinions on proposed Alabama congressional maps
Published: Sep. 29, 2023 at 6:23 PM CDT
MONTGOMERY, Ala. (WSFA) - Multiple objections have now been filed against three Alabama congressional maps proposed by a federal court-appointed special master.
A federal appeals court recently ordered a redrawing of Alabama's congressional map after finding a second map passed by the Republican-controlled state legislature did not give Black voters an opportunity to elect a candidate of their choice in two districts.
The maps submitted by the special master are vastly different from the map Republicans prefer. Even the plaintiffs who filed the original case have maps they prefer more than others.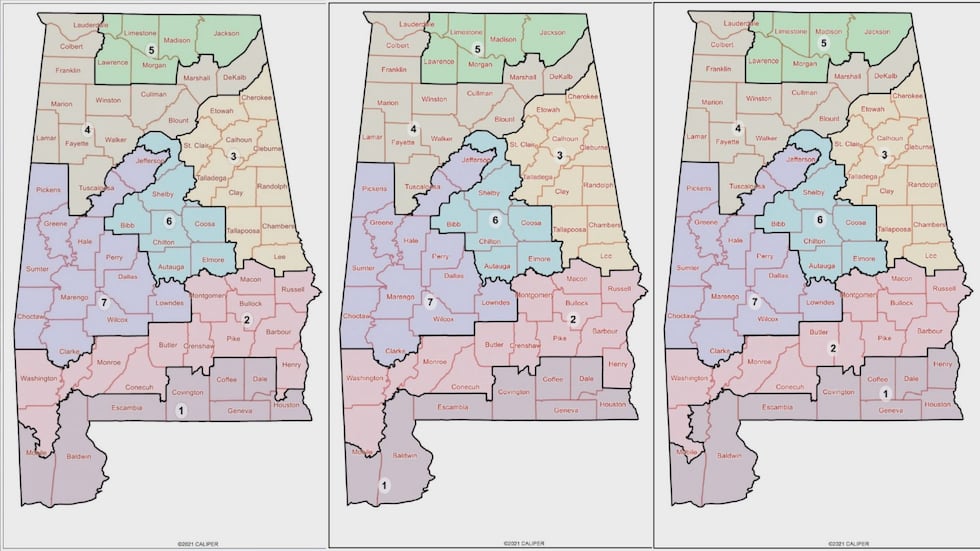 From the three maps proposed by the special master, the Milligan plaintiffs prefer plans No. 1 and 3, laying out in a court document their reasons. They say both maps "completely remedy the likely Section 2 violation," "comply with the [Voting Rights Act]," and "reasonably respect traditional redistricting principles."
But plaintiffs oppose plan No. 2, "because it fails to reliably provide Black voters an opportunity to elect a candidate of their choice in an additional district."
Republicans filed competing documents. State Rep. Chris Pringle, state Sen. Steve Livingston, and Alabama Secretary of State Wes Allen all filed objections to the special master.
"Districts based on this structure are unconstitutional racial gerrymanders that harm Alabama voters by subjecting them to racial classifications," their objections note. The State told the courts its least favorite map is plan No. 1, "because of its unnecessary split of Houston County."
Alabama Democratic Conference Chair Joe Reed says the proposed maps don't give Black voters enough of a voice to elect a candidate of their choice, but he has not filed an official objection with the court.
Judges are expected to soon decide which of the three proposed maps will be implemented.
Not reading this story on the WSFA News App? Get news alerts FASTER and FREE in the Apple App Store and the Google Play Store!
Copyright 2023 WSFA. All rights reserved.