Tuskegee's VA Hospital celebrates 100 years of service
Published: Sep. 29, 2023 at 5:53 AM CDT
|
Updated: Sep. 29, 2023 at 6:43 PM CDT
TUSKEGEE, Ala. (WSFA) - The Tuskegee VA Hospital is celebrating 100 years of serving veterans in the community. Over the last 100 years, it's played a vital role in serving those who served our nation. Leaders say this incredible milestone anniversary is a testament to the hospital's commitment to veterans and the strength of the Tuskegee community.
"If you are a veteran, you deserve to have the best care possible," said CAVHCS Director/CEO Amir Farooqi. "That's what they said 100 years ago, and that's what we are saying today."
"Serving my country was a great, selfless service and act that I definitely don't regret," said Army veteran Nakeitha Essex, one of hundreds who came out for the centennial celebration. Essex says she benefited greatly from the VA's "whole health" approach that focuses on all aspects of health and well-being.
"Working with some of the VA therapists that I've had in the past, and now being a part of the whole health, take charge in my life experience, it's been inspiring," she explained.
"It's about allowing them to not only be around to be alive, but to truly live and to enjoy their life," explained Dr. Jennifer Lapointe, head of primary care for CAVHCS. She says it's important to understand the special needs and challenges veterans face.
"We have people who were subjected to blasts, IEDs. We have people who have been shot, and we have people who have other less visible scars, especially PTSD [Post Traumatic Stress Disorder]."
This is why she and the entire CAVHCS staff are committed to keeping every veteran as healthy as possible.
"The people here just have a wonderful community," Lapointe explained, "and it's great to be a veteran being able to take care of other veterans."
"VA allows me the opportunity to work on myself, and to become the best version of me," adds Essex.
This is a huge milestone. In 1923 the Tuskegee VVA Hospital opened its doors as the first VA hospital to treat Black veterans from around the country.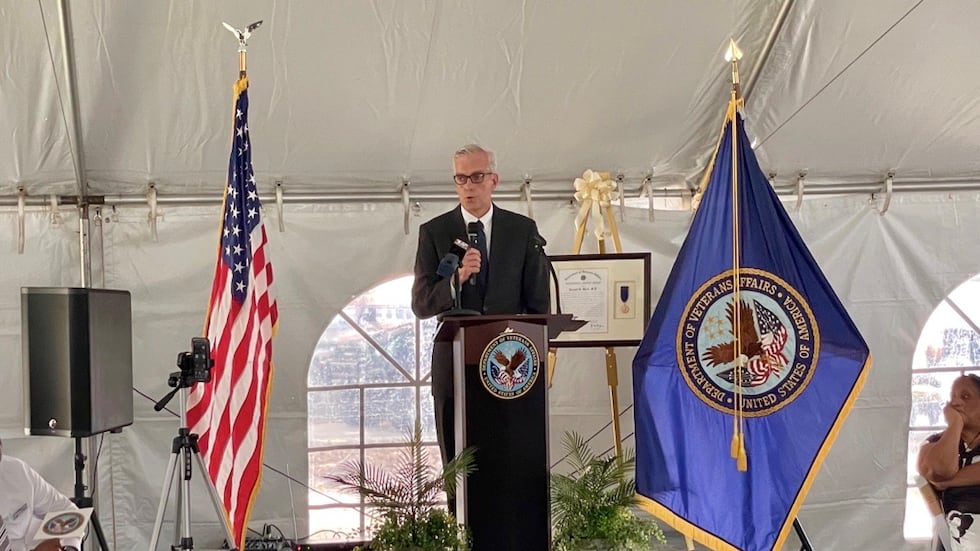 During Friday's ceremony U.S. Secretary of Veterans Affairs Denis McDonough said the hospital opened its doors to correct injustices among Black veterans.
"This hospital was built to care for over 350,000 Black veterans, one hospital 350,000 veterans returning to segregation at the end of WWI," McDonough said, "the first and only hospital of its kind in VA history."
Some celebrities were also on hand for the Centennial Celebration including American Idol's Lady K and Souled Out Groove.
Friday's event ran from 8 to 11:30 a.m. and was free and open to the public.
The Tuskegee VA is part of the Central Alabama Veterans Healthcare System that also has facilities in Montgomery.
Not reading this story on the WSFA News App? Get news alerts FASTER and FREE in the Apple App Store and the Google Play Store!
Copyright 2023 WSFA. All rights reserved.