Headland's post-game brawl suspension lifted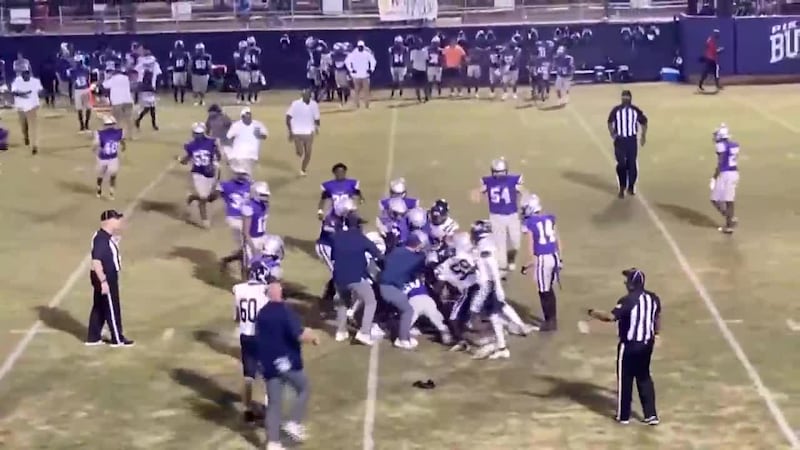 Published: Oct. 2, 2023 at 10:29 AM CDT
BRUNDIDGE, Ala. (WTVY) - A state oversight group lifted the suspension imposed on the Headland High School football program after a brawl erupted at its game last week.
A Henry County Schools Facebook post said it learned from the Alabama High School Athletic Association Monday that the Rams could resume its football program, though an internal investigation is ongoing.
"(Assistant AHSAA Assistant Director Marvin Chou) praised Headland as being the gold standard for what to do when a situation occurs like the one from Friday night," the post said.
The AHSAA also ordered Pike County, Headland's opponent, to temporarily cease football operations with no word on lifting that suspension.
Following a hard-hitting tackle Friday night, players fought until officials stopped the game and awarded Headland a forfeited win.
The situation became so violent that the police became involved.
While the victorious Rams can resume their season against Greenville on Friday night, Henry County administrators say they will address the fight and take appropriate actions.
Pike County will play New Brockton if officials lift its suspension.
Subscribe to our News 4 newsletter and receive the latest local news and weather straight to your email every morning. Get instant notifications on top stories from News 4 by downloading our mobile apps.
Copyright 2023 WTVY. All rights reserved.