Montgomery Museum of Fine Arts offers color blind visitors new tool for better experience
Published: Oct. 5, 2023 at 5:25 AM CDT
MONTGOMERY, Ala. (WSFA) -The Montgomery Museum of Fine Arts has a new tool to help color-blind visitors see its artwork in TRUE color. It has new glasses to help them get the full experience of the colorful pieces on display. They're called Enchroma glasses and will be available at the museum anytime, free of charge.
Color blindness is actually pretty common, especially among men. One in 12 men (8%) and one in 200 women (.5%) are color blind. So, considering those numbers, you could estimate that about 1700 of the museum's visitors are color blind.
These new EnChroma glasses will enable color-blind visitors to perceive an expanded range of clear, vibrant colors in artwork at the museum. They are free to use at the museum, but you must leave your driver's license at the front desk to check them out.
Learn more here.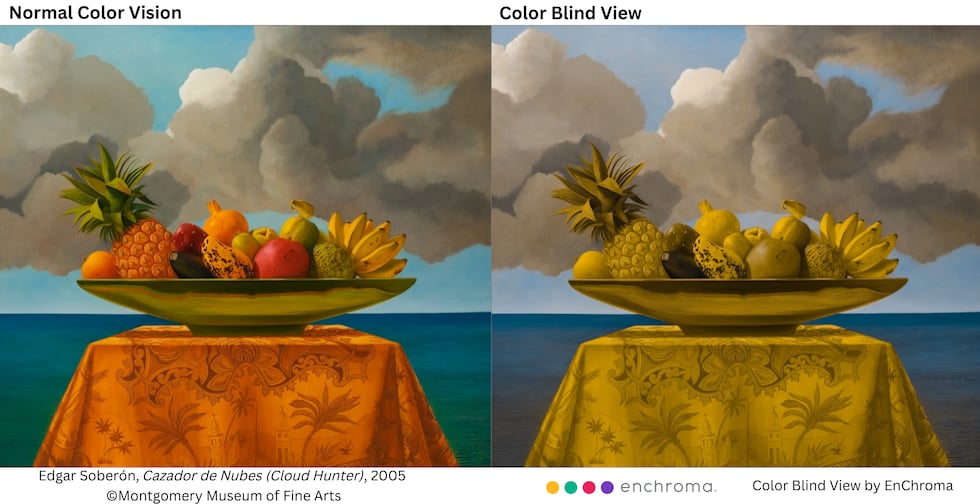 Not reading this story on the WSFA News App? Get news alerts FASTER and FREE in the Apple App Store and the Google Play Store!
Copyright 2023 WSFA. All rights reserved.