First Alert: Dry and warmer pattern settling in, but storms could return by next week
There's not much, if any, rain on the way through at least sunset Sunday
Published: Nov. 16, 2023 at 5:08 AM CST
|
Updated: Nov. 16, 2023 at 6:09 PM CST
MONTGOMERY, Ala. (WSFA) - The area of low pressure we have been tracking this week is moving away across the northern Gulf of Mexico. This means things dry out and clouds are starting to fade for much of the area. Across central and south Alabama today our forecast calls for breezy conditions with winds upwards of 10-20 mph; temperatures still rebound despite the wind with highs reaching the upper 60s and lower 70s.
Things should be dry all the way through the weekend... the one very minor exception will be an isolated shower or two with a passing cold front Friday night. These chances are very isolated.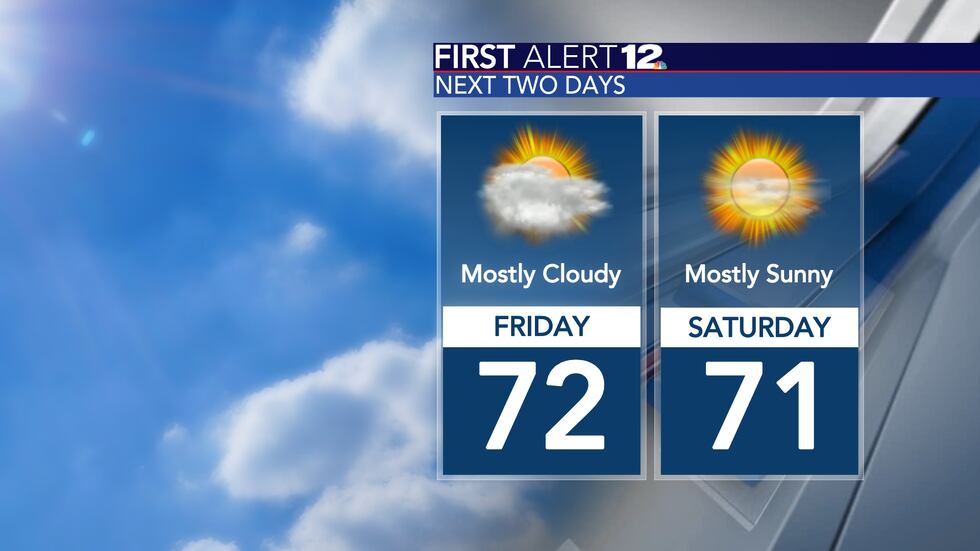 Skies will be mainly cloudy Friday despite it being dry. Highs will still manage to reach the lower 70s by the afternoon. Sunshine returns for the weekend with partly cloudy conditions Saturday and a mostly sunny sky for Sunday.
Clouds will increase Sunday night ahead of our next weather maker that will bring more rain to the state early next week... most likely Monday afternoon through Tuesday evening. This exact forecast will be adjusted as we get closer!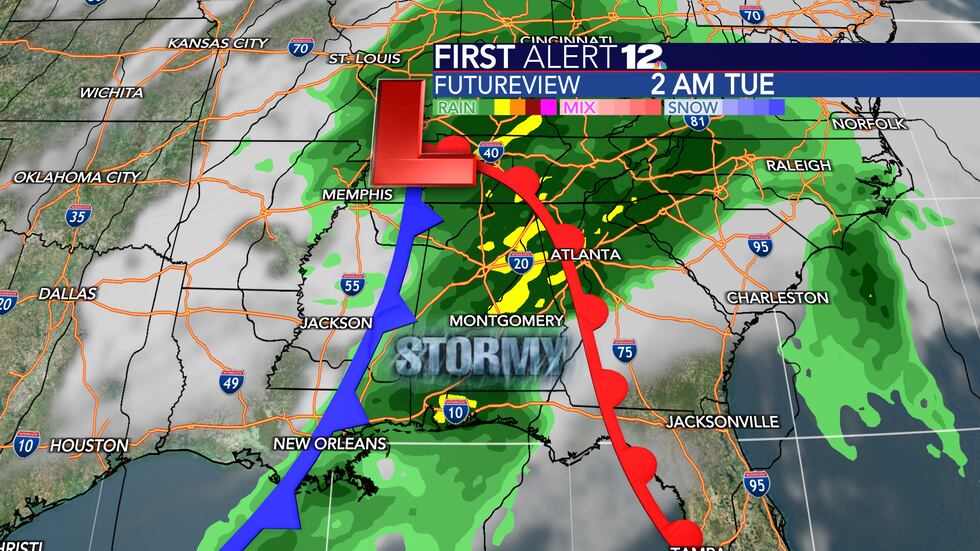 There have been some changes with respect to this system. It now looks like it will move to our north and deepen enough to pump in sufficient warmth and instability to at least produce some thunderstorms. It's still early, but we also need to pass along that parts of the Deep South may end up in a severe weather risk.
The good news is things dry back out for the day before Thanksgiving, Thanksgiving Day and Black Friday. Temperatures will reach the lower 70s Saturday, the upper 60s Sunday, and be around 70 degrees early next week.
Your early look at Thanksgiving paints a chilly picture as high temps may struggle to exceed the 60 degrees. In fact, Wednesday, Thanksgiving and Black Friday look chilly with highs in the upper 50s and lower 60s.
As always, remember to download the free WSFA 12 News First Alert Weather app. That way you can gain the latest weather information from the First Alert Weather Team wherever you go. Just search WSFA Weather in the Apple App Store or Google Play store today.
Copyright 2023 WSFA. All rights reserved.