Lee County School Board selects new superintendent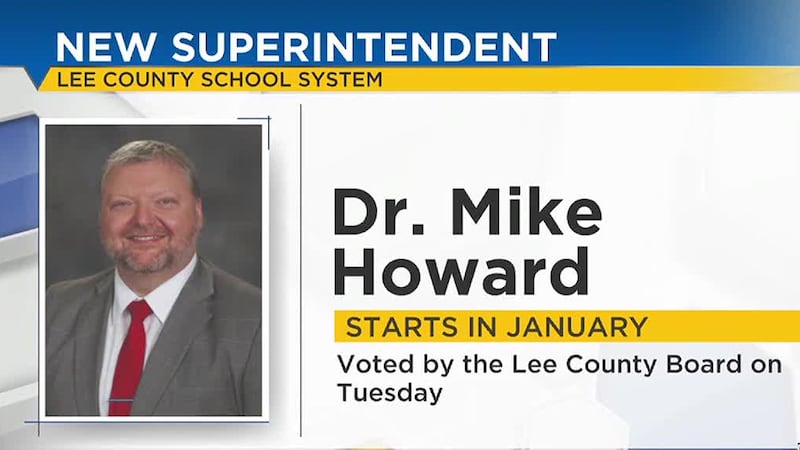 Published: Nov. 16, 2023 at 9:51 AM CST
LEE COUNTY, Ala. (WTVM) - The Lee County School System now has a new man in charge.
The school board unanimously voted for Dr. Mike Howard as the new superintendent during its meeting on Tuesday, November 14.
Dr. Howard will start his new position in January 2024.
Copyright 2023 WTVM. All rights reserved.