Montgomery cracking down on apartments for neglect, no business licenses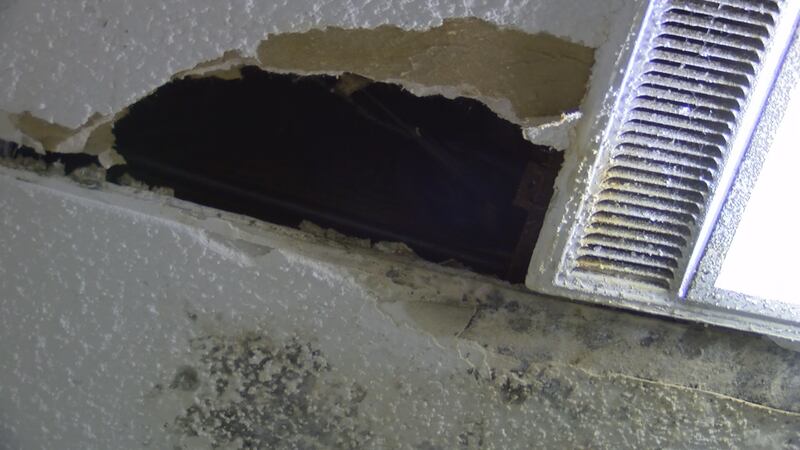 Published: Nov. 15, 2023 at 10:44 PM CST
MONTGOMERY, Ala. (WSFA) - The battle to crack down on apartment owners operating without business licenses and forcing tenants to live in poor conditions continues, despite previous efforts to bring them to compliance back in 2022.
Three apartment complexes will be brought before the Montgomery City Council for review during next Tuesday's council meeting.
District 6 Councilman Oronde Mitchell has been getting numerous phone calls and messages from tenants in and outside his district complaining about the unlivable conditions.
"Either I'm getting an email daily, a phone call, through social media, they find any way possible to reach out to me to tell me about concerns and complaints that they are having in these apartment complexes," Mitchell said.
Issues include mold, contaminated water, busted pipes or no heat and air, which tenants have claimed to contact management to repair.
Mitchell mentioned that part of the issue is there is an ownership change without any notice, which makes it harder for tenants or the city to contact them.
The city recently passed an ordinance that would require owners to send in a notification when they decide to sell their property to prevent investors from blind buying.
"Now when they notify the city, that gives me an advantage to reach out to them in say, 'Hey, I want you to know what's actually going on with this apartment complex,'" Mitchell said.
Mitchell advises tenants to keep a paper trail of the correspondence between them and their landlords, whether it's phone calls, texts or emails, adding they can call 311 at the city of Montgomery to file a complaint, which is kept on record.
Those who are apartment hunting or buying the property should not trust the pictures online, but instead tour the property in person.
Sign up for the WSFA Newsletter and get the latest local news and breaking alerts in your email!
Copyright 2023 WSFA. All rights reserved.