First Alert: Tracking strong storms Monday into Tuesday
A cold front will sweep across the state Monday night into Tuesday morning, bringing strong to severe storms to central and south Alabama.
Published: Nov. 17, 2023 at 6:35 PM CST
|
Updated: Nov. 19, 2023 at 9:38 PM CST
MONTGOMERY, Ala. (WSFA) - A strong cold front is expected to move into Alabama early this week. Most of the morning Monday is looking dry with rain and clouds building by Monday night. Highs Monday will top out in the 70s and lows will hover in the 60s.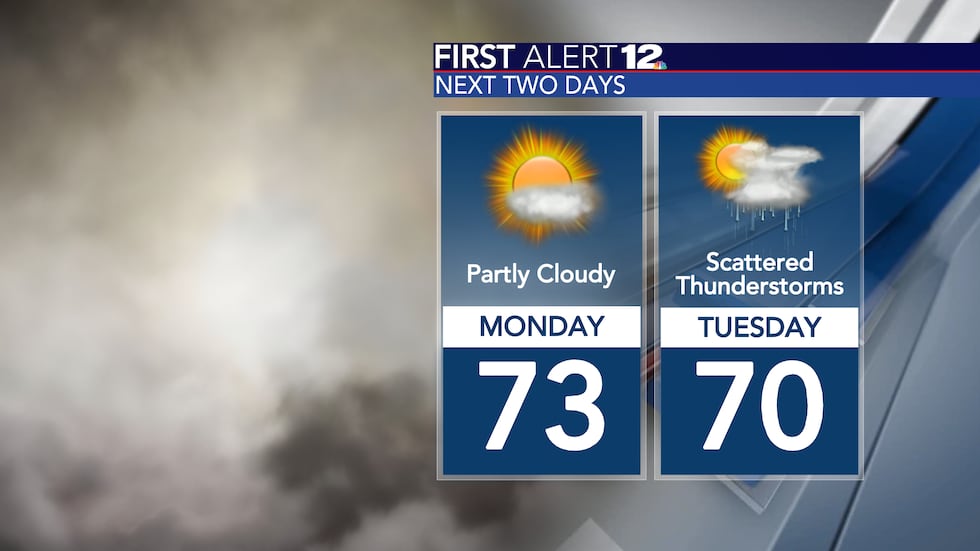 The front will bring rain and storms to the region between Monday night and during the morning hours Tuesday. There is still some question on how strong to severe the storm setup will be, but primary threats look to be damaging wind gusts, heavy rain, and frequent lightning. An isolated tornado is also possible, but that risk is on the lower end of the scale.
Gusty winds has the potential to bring down trees, due to the dry and drought conditions across the state, meaning power outages could be an issue with this storm system.
Isolated flooding is possible as well. Forecast models are showing between 1 to 2 inches rain with this system. With the ground being dry, and leaves clogging some drainage areas, flooding could be an issue. Remember turn around, don't drown if you approach flooded roads.
Now is the time to make sure your plan of action is good to go in the event of severe weather. Check your NOAA Weather Radio, make sure it is in proper working order and the batteries are replaced and new, just in case the power does go out in your area. Also, download the FREE First Alert Weather app for your smartphone, just search WSFA Weather in you app store today.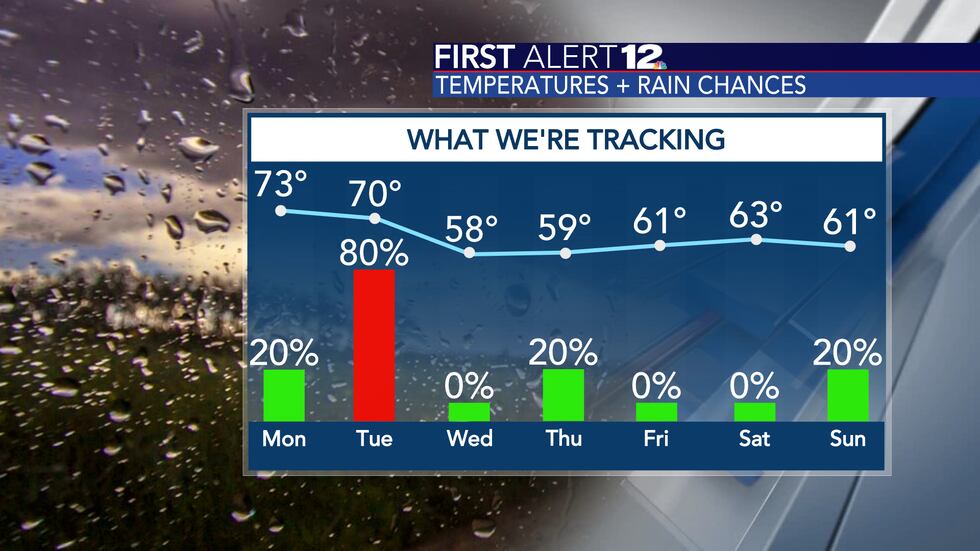 Highs Tuesday will warm into the 60s and 70s and lows will be in the 40s, as the cold front moves east.
A tad drier weather is expected by Wednesday and Thanksgiving on Thursday, but temperatures will be MUCH colder. Highs mid-to-late week will only warm into the 50s and 60s and overnight lows during the same period will drop into the lower 40s.
A quick moving, weak system, does look to bring a low end chance for a few showers Thursday night into Friday. This system will quickly move out and we are looking drier for the start of the weekend ahead.
Highs to end the week and move into the weekend will be in the 50s and 60s under a mix of sun and clouds. Overnight lows during the same period will hover in the 40s.
As always, remember to download the free WSFA 12 News First Alert Weather app. That way you can gain the latest weather information from the First Alert Weather Team wherever you go. Just search WSFA Weather in the Apple App Store or Google Play store today.
Copyright 2023 WSFA. All rights reserved.