Huntsville leaders unveil historic marker recognizing neighborhood's impact on Space Race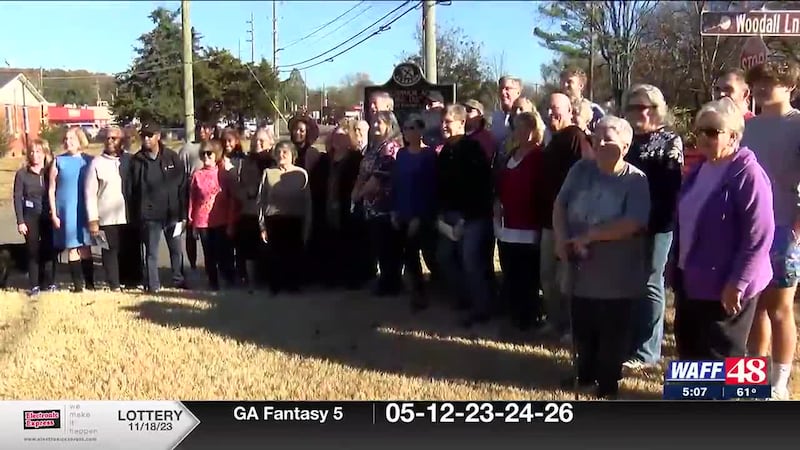 Published: Nov. 19, 2023 at 5:16 PM CST
HUNTSVILLE, Ala. (WAFF) - Leaders in Huntsville gathered Sunday to dedicate a new historical marker on one neighborhood's impact within the city's space history.
Mayor Tommy Battle along with local historians, representatives, and residents joined together to unveil the new marker at McThornmor Acres. The neighborhood is symbolic of Huntsville's growth after World War II with Redstone Arsenal expansion and space industry. Many NASA and military engineers moved to the area with homes resembling the 1950s with split-level ranches and mid-century contemporary structures.
Last year, the neighborhood was added to the U.S. Park Service's National Register of Historic Places (NRHP).
Ken Hovane, a former McThornmor Acres resident, recalled the unique environment that the neighborhood brought for him growing up.
"It was a remarkable time, as a neighborhood we all grew up as kids," Hovane said. "We all went to University Place Elementary and it was a unique environment, and we used to sit outside and you could hear the F1 engines kick on the arsenal."
Mayor Battle said the neighborhood is a foundational block that helped build Huntsville's growth.
Click Here to Subscribe on YouTube: Watch the latest WAFF 48 news, sports & weather videos on our YouTube channel!
Copyright 2023 WAFF. All rights reserved.