Killen police officer pleaded not guilty to the two counts he is charged with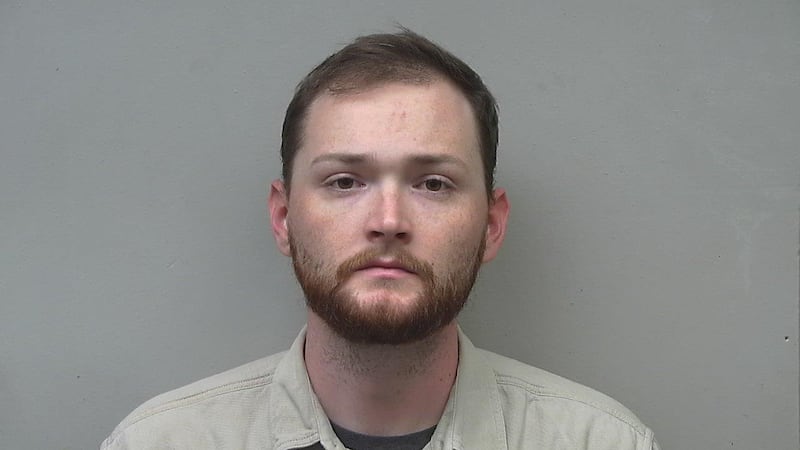 Published: Nov. 20, 2023 at 6:00 PM CST
|
Updated: Nov. 21, 2023 at 9:13 AM CST
FLORENCE, Ala. (WAFF) - A Killen Police Department officer who was arrested after deputies say he sexually assaulted a woman during a traffic stop appeared in court on Monday.
Officer Jarrod Webster entered a not-guilty plea to rape and sodomy charges. Webster was in court for what was supposed to be an Aniah's Law hearing but his attorney asked for the hearing to be delayed until December.
Webster was arrested on Friday by Lauderdale County Sheriff's Office deputies. Officials said investigators started looking into Webster after taking a phone call from a care center earlier this month. The clinic reported to them that a woman came to the center after being sexually assaulted by a Killen Police Officer during a traffic stop.
Not even a week after that call, Webster was indicted for rape and sodomy. Investigators teamed up with the Federal Bureau of Investigation due to the allegation of Webster being on duty at the time.
On Monday, Webster submitted his resignation to Killen Town Council and Killen Police Chief Bryan Hammond. Chief Hammond said the mayor and council voted to accept his letter of resignation.
Webster will be held without bond until his next hearing on December 15.
Click Here to Subscribe on YouTube: Watch the latest WAFF 48 news, sports & weather videos on our YouTube channel!
Copyright 2023 WAFF. All rights reserved.