Anchor
Montgomery, AL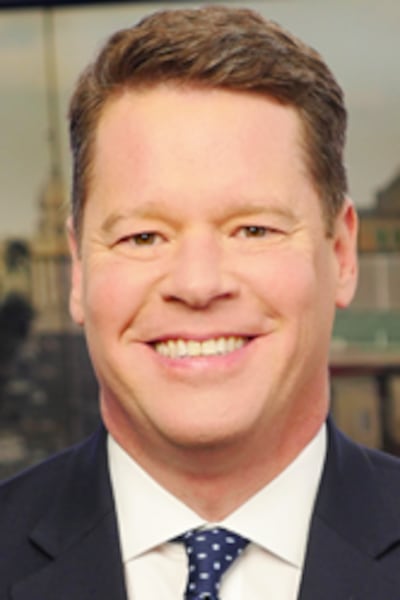 Emmy-winning anchor Mark Bullock has become a familiar and trusted face to Alabama television viewers. He anchors WSFA 12 News at 5, 6, 9 and 10 p.m. He also is part of the 12 News Defenders team, bringing you stories that protect you and your family.
Mark's work has earned accolades from the Radio Television Digital News Association, the Society of Professional Journalists, the Associated Press, and the National Academy of Television Arts & Sciences, including a southeast regional EMMY­® award.
Most of Mark's reports focus on issues and events here at home. But his work also has taken him around the world. He has filed reports from as far away as Australia, Bosnia and South Korea.
A graduate of the University of Georgia's Grady College of Journalism, Mark worked at television and radio stations in Georgia prior to joining WSFA 12 News in 1998. He was named to the UGA Alumni Association's inaugural '40 Under 40' list in 2011.
Mark is very active in our community, having served on boards of The Arts Council of Montgomery, BTW Magnet School 'FAME' Foundation, The Cloverdale Playhouse, The Family Sunshine Center, The Montgomery Chorale, The Montgomery Humane Society, The Montgomery Landmarks Foundation, and the Capital City Club.
He also is proud to have hosted a number of WSFA 12 News projects benefiting the community, including the Children's Miracle Network, 12's Day of Giving, and the Alabama Shakespeare Festival Armchair Auction.
Mark's hobbies include traveling and making music -- a passion instilled in him at an early age. His mother and father are classically trained musicians. Mark played horn in the UGA Redcoat Band and currently sings in the adult choir at Montgomery's Church of the Ascension.
Education
University of Georgia - Journalism & Mass Communication
Affiliations
National Academy of Television Arts & Sciences, Society of Professional Journalists, Radio Television Digital News Association, Di Gamma Kappa Broadcasting Society
Awards
Emmy Award
Edward R. Murrow Award
Green Eyeshade Award
Georgia & Alabama Associated Press Awards