Former AUM Standout Named Women's Basketball Assistant Coach
Published: Jun. 29, 2012 at 2:22 AM CDT
|
Updated: Sep. 21, 2012 at 2:23 AM CDT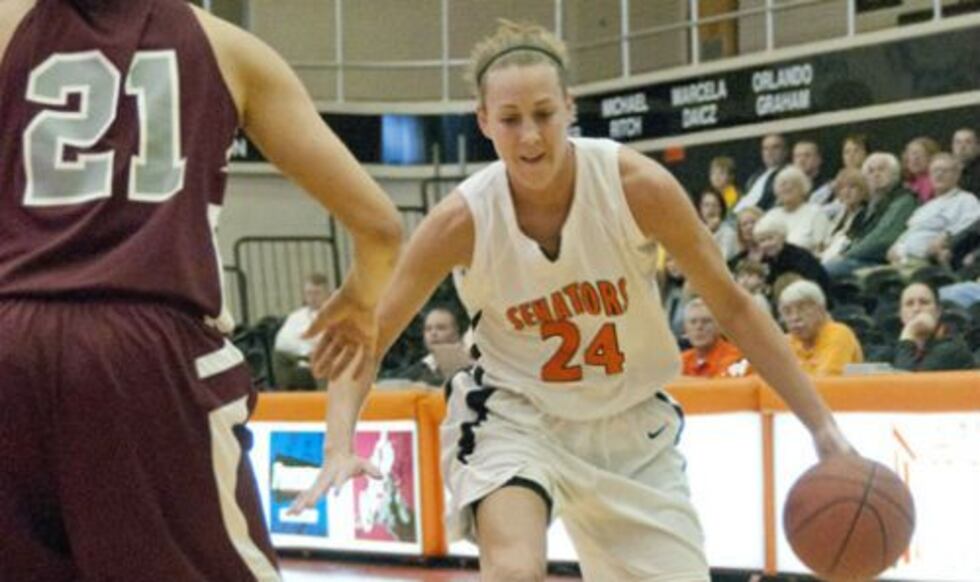 Auburn University at Montgomery women's basketball coach Dan Davis has announced the hiring of former standout Haley McIntyre as the assistant coach of the women's basketball program.
McIntyre, a native of Selma, Ala., served as the team's graduate assistant last season and spent two years as a student assistant with the program. She replaces former assistant coach Samantha Paradise, who accepted the head women's basketball coaching position at Andrew College in Cuthbert, Ga.
"It is with much excitement that I announce our new assistant coach will be former AUM standout Haley McIntyre," Davis said. "I could not be more thrilled and happy for Haley, our players, and the program. Not only are we getting a great former player who knows our system, but we are also getting a first class young lady who will make a great coach and leader."
Last season with the Warhawks, McIntyre worked primarily with the post players and also assisted in scouting of opponents. Davis expects her to have a similar role on the court, but will add the responsibility of recruitment of potential student-athletes, as well as the monitoring of current members of the team.
"Haley will work a lot with our post players and played a key role in their improvement last season," Davis added. "She will also play a major factor in our daily recruitment of student-athletes. She will bring a lot to this program every day and I am looking forward to watching her grow as a coach. I expect her to leave the same type of mark on this program from a coaching standpoint, as she did as a player."
During her playing career, McIntyre battled through a pair of knee injuries and scored 1,109 points, a total which ranks No. 11 all-time in school annals, while also pulling down 499 rebounds. She appeared in 119 career games, scoring in double figures 55 times. McIntyre was an all-conference performer as a junior and earned SSAC All-Freshman honors in her first season. She was also a three-time NAIA Scholar-Athlete and member of the conference All-Academic team.
"It is always exciting when you get the chance to bring a former player back to serve on your coaching staff," Davis concluded. "Haley and I had a great relationship as a player and coach, and I look forward to us working together as coaches."
McIntyre came to AUM following a highly-decorated prep career at Meadowview Christian School in Selma, Ala., where she was the Alabama Independent School Association Player of the Year as a senior and the Trojans' Most Valuable Player all four years. She also lettered in softball and track and field at MCS.
McIntyre earned her bachelor's degree in physical education from AUM, where she graduated summa cum laude. She will complete her master's in business administration in July from the University. McIntyre is the daughter of Bryan and Lisa McIntyre and is engaged to Anthony Rosa.
"I am very excited about the opportunity to move into the coaching ranks here at AUM," McIntyre said. "This program holds a special place in my heart and I feel very fortunate and blessed to be have such a wonderful opportunity to work for a great coach, Athletics Department, and University."
INFORMATION SOURCE: AUM Atheltics