Dog rescues man from house fire
Published: Jul. 17, 2012 at 2:16 AM CDT
|
Updated: Jul. 27, 2012 at 2:16 AM CDT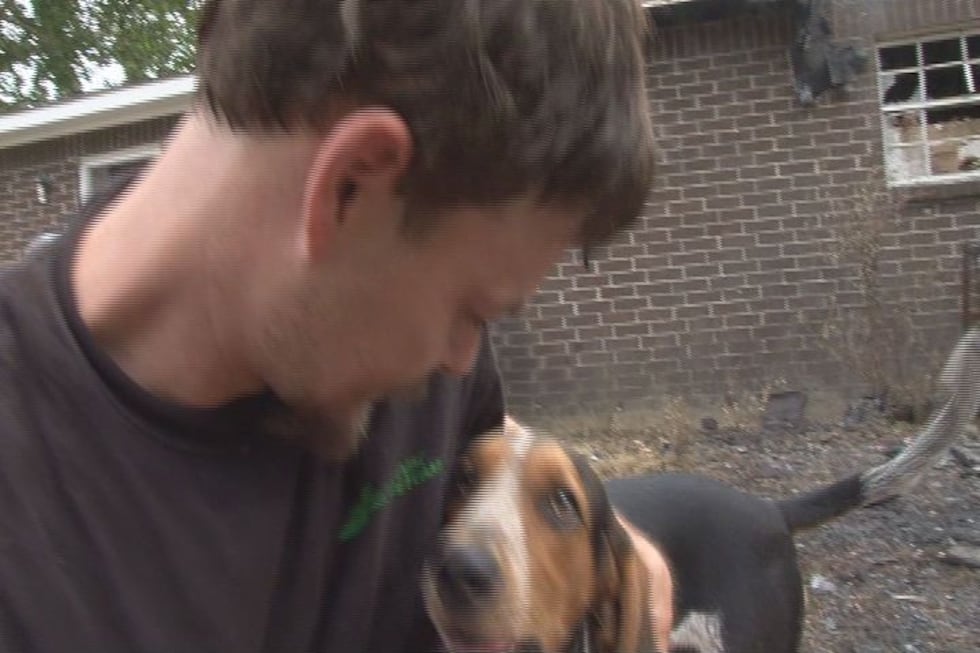 COOSADA, AL (WSFA) - Justin Fast owes his life to his friend's dog--who woke him up just in time to escape an early morning house fire.
Danny the dog may not realize how much of a hero he is.
"He moved a blanket back and started licking me on my face," says Fast.
But if it hadn't been for him sensing something was wrong outside Fast's house?
"I wouldn't have woke up."
Officials believe embers from fireworks used earlier that night started the blaze in a shed behind the home.
"I was a little scared."
Justin was in his bedroom only feet away from where he says the shed was fully engulfed in flames. He says he looked out the window, realized what was happening and decided to get out of the house and fast.
"I didn't want my buddy's dog to actually get killed in the fire."
Once he woke up, Justin says he had a one track mind--getting Danny to safety.
The two got out just in time.
"That shed caught the backside of the house and then my whole house was engulfed."
Much of Justin's home is destroyed.
"Now we rebuild," says Fast.
As he sifts through the rubble, he's thankful he's not alone.
Danny is right by his side just as he was days ago.
Man's best friend--living up to that age old title.
Copyright 2012  WSFA 12 News.  All rights reserved.