Harvey Updyke takes deal; pleads guilty
Published: Mar. 22, 2013 at 8:35 PM CDT
|
Updated: Apr. 1, 2013 at 8:36 PM CDT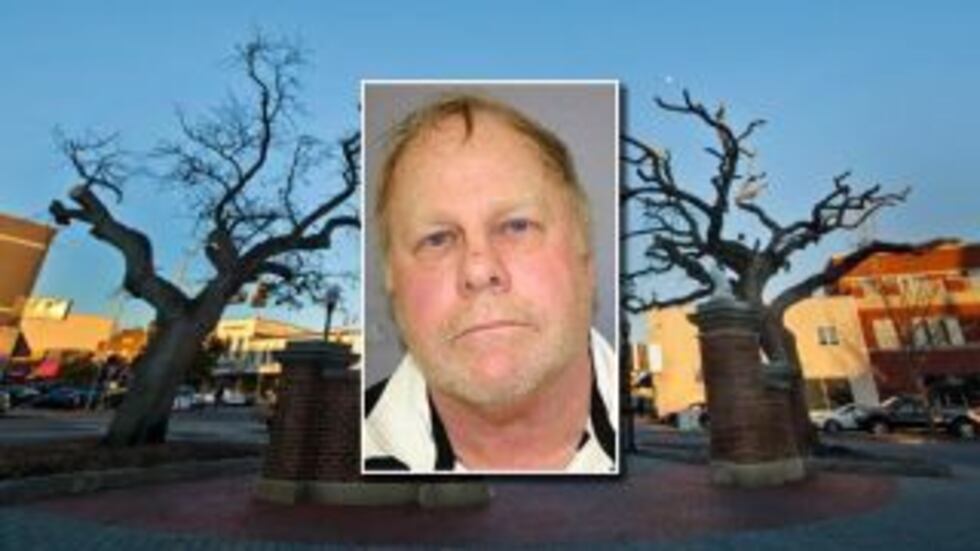 AUBURN, AL (WSFA) - Harvey Updyke, the man who is accused of poisoning the iconic oak trees on the campus of Auburn University, took a deal Friday afternoon and agreed to plead guilty.
Lee County District Attorney Robbie Treese announced the deal, saying Updyke withdrew his plea of not guilty and entered a plea of guilty to Criminal Damage to an Agriculture Facility, a class C felony.
Updyke was sentenced to three years and remains incarcerated until he finishes serving at least six months.
After being released, Updyke will be under supervised probation for a five year period.
As part of the plea deal, Updyke's probation will require him to abide by a 7 p.m. curfew, and he is forbidden to attend any collegiate athletic event. He is also banned from entering any property owned by Auburn University.
Updyke is also ordered not to speak with any member of the media.
Restitution costs have not yet been determined, DA Treese said. But he added that whatever the cost is to Updyke, it will be doubled under the Alabama Farm Animal, Crop and Research Facilities Protection Act.
"We have a significant number of violent felonies awaiting trial in Lee County," DA Treese said, "and I could not in good conscience justify financing a three week trial merely to arrive at no better a resolution."
Reese said the trial, which was to be held in Elmore County, would have forced the state to pay for transportation and lodging for as many as 50 witnesses, not including the fees that would have been required by experts.
Harvey Updyke, a die-hard fan of the University of Alabama's Crimson Tide, caught the attention of the nation after he called into a popular sports talk show months after the 2010 Iron Bowl win by the Auburn Tigers.
Updyke, who went by the alias "Al from Dadeville" claimed to have poisoned the oaks with a herbicide known as Spike 80DF as a way of getting back at the Tigers for disrespecting his team.
Officials with the University's Agriculture Department immediately began testing the soil around the trees and confirmed the presence of the chemical. Unsuccessful efforts were made to save the trees, which are considered a symbol of the University. The last time the trees will be rolled will be during the Auburn Tigers' A-Day game on April 20. They'll then be removed pending a permanent replacement.
Copyright 2013 WSFA 12 News.  All rights reserved.