3 charged in stabbing death of teen in Abbeville
Published: Apr. 16, 2013 at 2:03 AM CDT
|
Updated: Apr. 26, 2013 at 2:03 AM CDT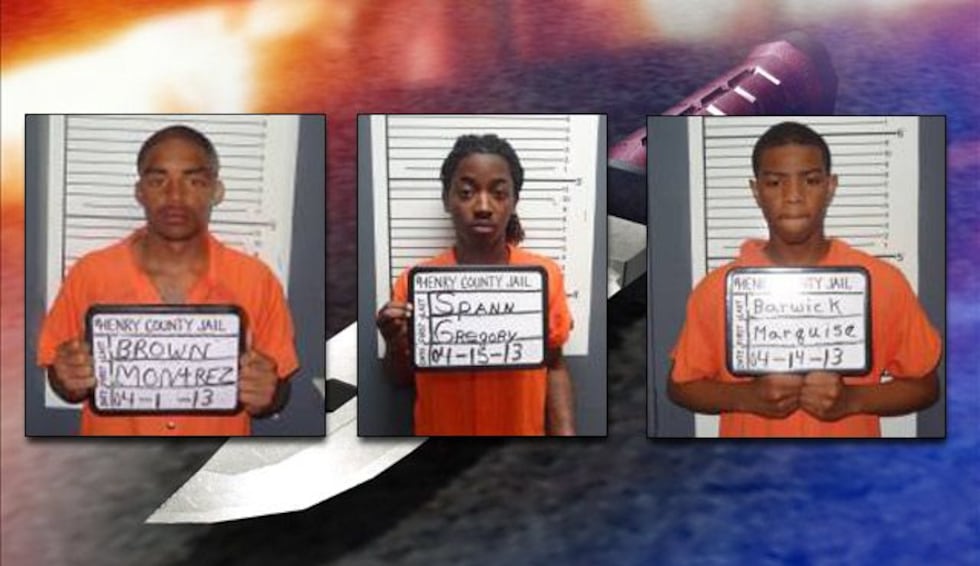 ABBEVILLE, AL (WSFA) - The Henry County Sheriff's Department says a total of three people are now charged in the death of a teenager on Saturday, April 13.
Abbeville residents Marquise Barwick, 17, Gregory Spann, 17,  and Montrez Brown, 18, are each charged with murder in the stabbing death of Tyric Brown, 17.
The incident occurred around 11 p.m. that evening. Officers were called to a disturbance at a party taking place at 200 Phillips Street in Abbeville.
Initial estimates have a crowd of approximately 200 people, mostly underage/juveniles, in attendance and underage alcohol consumption was taking place at the party.
Police says as a result of an altercation at the intersection of Phillips Street and Crawford Street, two juveniles were hospitalized for their injuries and Brown later died of his injuries.
Barwick and Brown had their initial appearances in court Tuesday morning and their bonds were set at $150,000 each.
Spann is expected to have his first court appearance later in the day.
Copyright 2013 WSFA 12 News.  All rights reserved.