DOJ: Tutwiler among the top prisons in U.S. for sexual misconduct
Published: Jan. 18, 2014 at 7:23 PM CST
|
Updated: Feb. 1, 2014 at 4:13 AM CST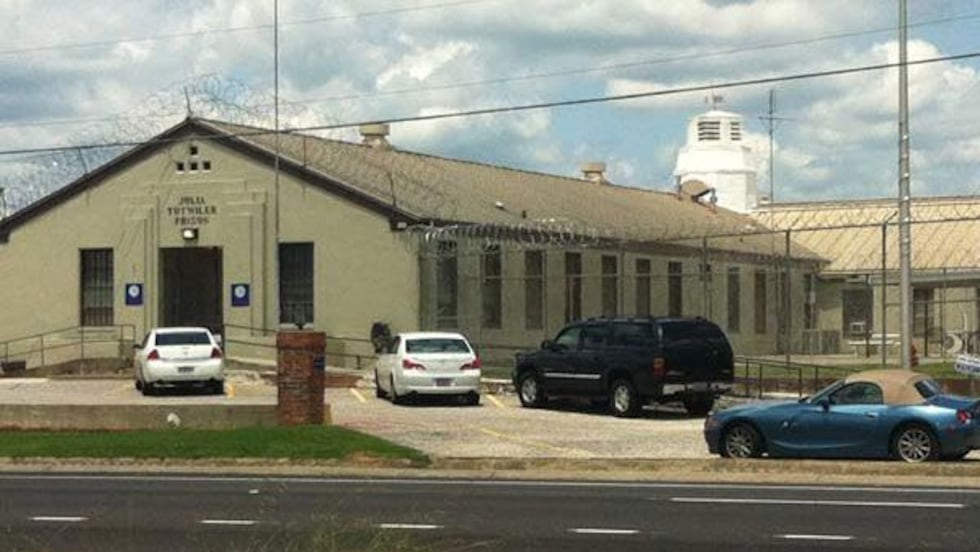 MONTGOMERY, AL (WSFA) - In a letter to Alabama Gov. Robert Bentley on Friday, the U.S. Department of Justice said the state had failed to protect women prisoners at Tutwiler Prison in Wetumpka from harm citing widespread sexual abuse and harassment by male corrections officers. The 36-page letter outlines systemic issues of a sexualized climate inside Alabama's only women's prison.
According to the letter, 36 percent of the prison staff had sex with female inmates, if all other sexual activities were included that number would nearly double.
"Tutwiler has a history of unabated staff-on-prisoner sexual abuse and harassment. The women at Tutwiler universally fear for their safety. They live in a sexualized environment with repeated and open sexual behavior, including: abusive sexual contact between staff and prisoners; sexualized activity, including a strip show condoned by staff; profane and unprofessional sexualized language and harassment; and deliberate cross-gender viewing of prisoners showering, urinating, and defecating," the report stated.
Bryan Stevenson, Executive Director of the Equal Justice Initiative, says he's pleased the federal government's investigation yielded the same results he first turned over to the Alabama Department of Corrections.
"It's a culture of indifference to the kinds of complaints we've been making: nobody cares about prisoners, so if we beat them up, we exploit them sexually, they have too little power for anyone to care," Stevenson said.
After what Stevenson felt was a lackluster response, he filed a complaint and turned his investigation over to the justice department.
"This was the highest priority, and we just haven't seen that yet, and I'm really hopeful we will see that now," Stevenson said.
The letter also informed the governor that DOJ intends to expand their investigation into these areas.
Read the full letter from the Justice Department to Governor Bentley. (CAUTION: Letter contains objectionable language.)
Senator Cam Ward is concerned this information will push the state closer to federal intervention.
"The problems at Tutwiler really highlight the problems we have all across Alabama in DOC facilities," Ward said.
Ward admits DOC has taken strides to implement changes, despite a woefully under funded budget for prisons that are currently sitting at 190 percent capacity.
Stevenson doesn't attribute every issue inside Alabama's prisons to money, but he is hopeful this letter will be the final push for DOC to see the issues at face value and make radical changes at Tutwiler.
"This kind of report is unprecedented in recent years. The findings made by the Department of Justice are very direct, they are very specific and they are troubling about these long-standing problems," Stevenson said.
The Alabama Department of Corrections responded to DOJ's findings with the following statement:
"In January, 2013, Department Commissioner Kim Thomas announced implementation of a formal Action Plan to improve operations at Tutwiler. The Action Plan is based on a Technical Assistance Report provided by the DOJ's National Institute of Corrections. In June, 2012, Thomas invited the NIC to conduct an on-site assessment of facility operations at Tutwiler and to make recommendations to improve cross-gender supervision. Prior to receiving the NIC's final Technical Assistance Report in November, the ADOC began universally addressing and implementing 58 specific opportunities as identified by the NIC. To date, 57 action items have been completed…We consider allegations of custodial sexual misconduct to be an unacceptable abuse of power," Thomas said. "During the last year we have worked tirelessly to implement recommendations of the DOJ's National Institute of Corrections, a review that I requested. Positive reforms have been put in place and those reforms will continue."
Alabama Department of Corrections Commissioner Kim T. Thomas, Warden Bobby Barret, and Warden II Karla Jones were noted in the report to have fully cooperated with the investigation. The report stated: "We commend ADOC and Tutwiler leadership for recognizing the need for reform at Tutwiler, and appreciate their receptiveness to our suggestions for change thus far."
In response to the release of the information in the letter, Governor Bentley's communication director said, "Governor Bentley has been supportive of Commissioner Thomas' proactive measures to address the needs and issues in our prison system. The Department of Corrections has been putting recommendations from the NIC report in place since last January. It is important to ensure safety of inmates and staff inside our prisons, and the Governor is supportive of Commissioner Thomas' efforts to do just that."
Copyright 2014 WSFA 12 News.  All rights reserved.