Do your bumper stickers reveal too much about your family?
Published: Mar. 26, 2014 at 3:49 AM CDT
|
Updated: Apr. 5, 2014 at 3:01 AM CDT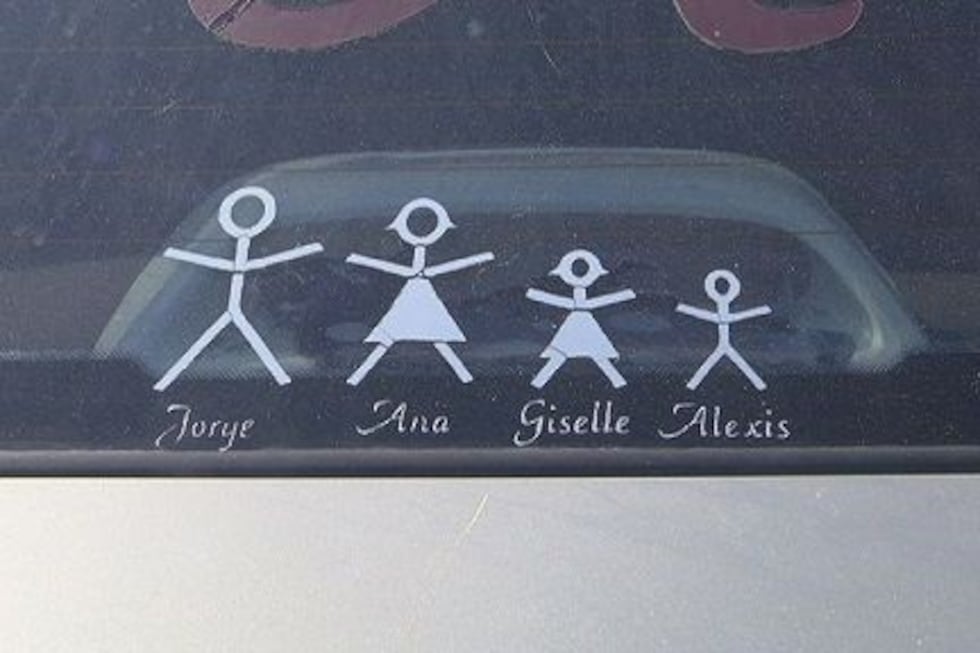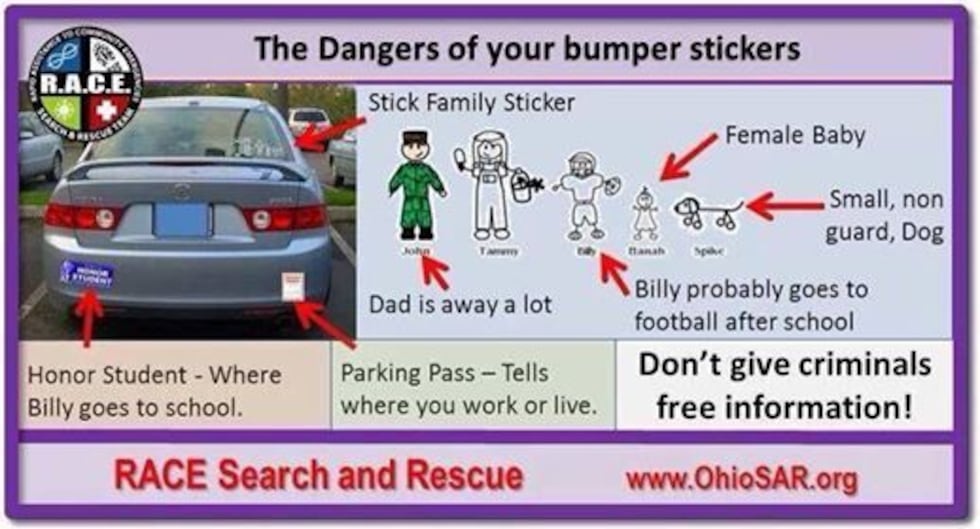 MONTGOMERY, AL (WSFA) - Many proud parents like to advertise their children's accomplishments with customized bumper stickers on their cars. The problem is, those stickers and decals reveal information that could give criminals an edge, like where your children go to school or how many people are in your family.
"Sometimes criminals can use these to their advantage," said Corporal David Hicks with the Montgomery Police Department. "We're proud of our families and that's OK but sometimes, we place decals that tell a little too much about our families."
The Montgomery Public Safety Department shared a picture on Facebook Monday about the dangers of certain bumper stickers like the popular "stick figure family" stickers that feature the members within that family, including pets, in size order and cartoon form. Cpl. Hicks addressed the concerns surrounding them.
"We may have a decal about the man of the family and the job that he does. He may be in the military and people that are criminals are going to look at that decal and say, 'Oh he's not home' and maybe they'll follow that car home and see where they live because they know there's a vulnerability there," Hicks said. "If we leave parking passes and IDs out in plain sight, they'll know where we work. You'll see what sports the children like to play. There may be a decal saying the school they play for so things of that nature will help criminals, unfortunately, identify things about you that they probably don't need to know."
We spotted lots of the stickers around town, even one that had the names each family member- something police say to avoid.
"Try to keep them generic. If they see a name of a child, now that can get child predators' attention," Hicks said. "Child predators will use the fact that they know your child's name. If they see your child at an event, they can approach them and trick the child into thinking they know them and their parents. And they can do abduction that way. So it can go deeper."
Kara Gibson proudly displays her family decal on her van.
"I really like the bumper stickers. They tell people that I have children in the vehicle so they know to be safer when they're driving behind me. I didn't think it would tell any personal information or anything. I"ve never worried about,' she said.
"It's just something to be aware of. I wouldn't say go outside and rip your decals off right now but just think about what you're doing before you do it and remember that criminals are always looking for opportunity and they need opportunity to commit crime and they use hints and tools from us,' Corporal Hicks added.
On the topic of divulging too much personal information, Hicks also mentioned Facebook precautions during the interview, reminding people to be careful about posting their whereabouts, habits and photos with GPS tracking as well different pictures from inside your home which could help criminals piece together the layout of your house.
Copyright 2014 WSFA 12 News. All rights reserved.