29 candidates become U.S. citizens in Auburn
Published: Sep. 18, 2014 at 2:41 AM CDT
|
Updated: Sep. 25, 2014 at 2:41 AM CDT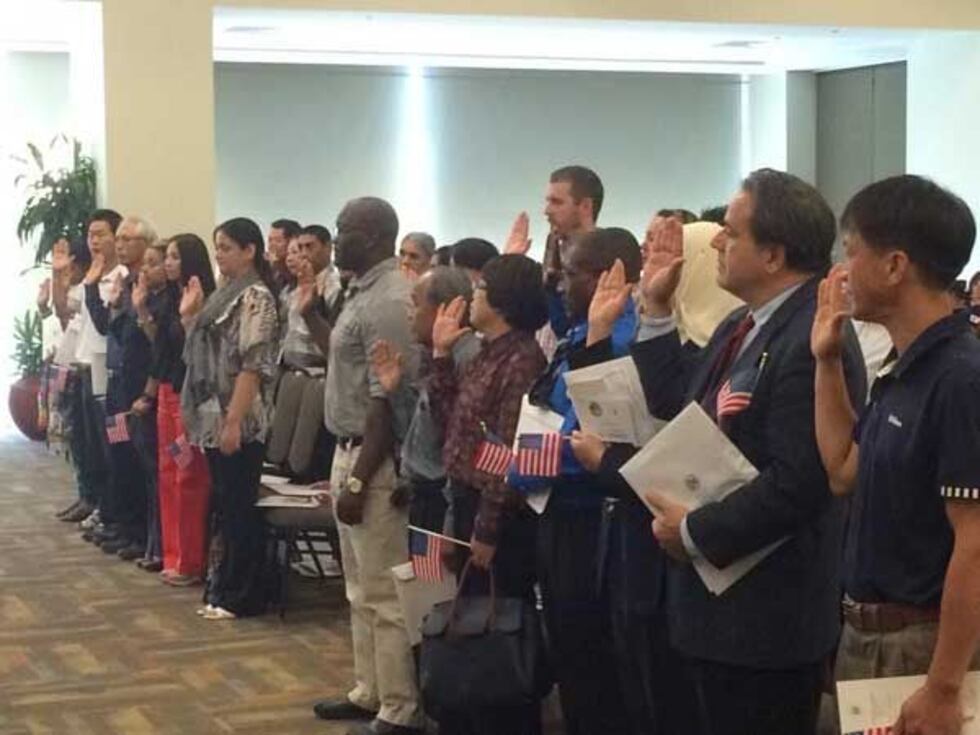 AUBURN, AL (WSFA) - Wednesday was regarded as Constitution Day across the country.
The observance is meant to celebrate "We the people" and our "More perfect union."
In Auburn, men and women, who were once considered immigrants, swore allegiance to the union on Wednesday.
From the outside of Auburn's student center, it was just a normal day, but inside it was a day some had waited decades for. It was their first day as an American citizen.
Sun Jang came to America when she was a toddler.
"I got Polio when I was 1-year-old, and when I was little girl, two or 3-years-old, my grandfather and our family moved to America," Jang said. "He saw many people with handicaps had more accessibility in America than South Korea. They could get a job, they could go anywhere, and they could even drive."
Some planned on leaving, but decided to stay when they said "I do."
"I was very impressed with the southern hospitality that was here in Alabama and what also helped was I met the love of my life here so it made it a lot more easy for me to stay here," said Bhavika Patel.
There were 29 candidates from 18 different countries that became a US citizen in Auburn on Wednesday.
Now they're looking forward to exercising their new rights as Americans.
"I can vote now for presidents, and all other governors," said Jang. "I can also vote. So before I had this right, I didn't really pay attention to politics because I didn't really have a right to vote. So I didn't really pay attention whose better, who should I vote? But now, I already watch news more!"
Auburn's ceremony was one of nearly 30 held across America by federal judges.
They estimate nearly 8,500 people became citizens of the United States on Wednesday.
Copyright 2014 WSFA 12 News.  All rights reserved.