Mayor of Webb resigns after arrest in prostitution sting operation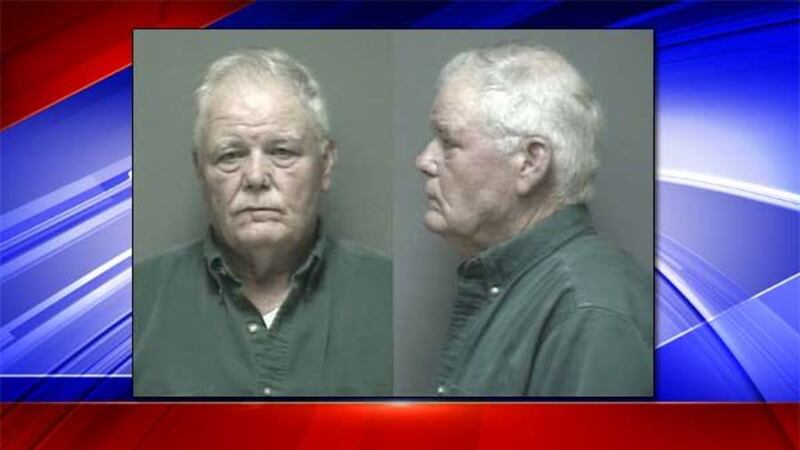 Published: Nov. 26, 2014 at 3:35 PM CST
|
Updated: Dec. 26, 2014 at 3:35 PM CST
DOTHAN, AL (WSFA) - A south Alabama town's mayor has resigned after being arrested in an undercover prostitution operation conducted by the Dothan Police Department's VICE division.
Webb mayor Cecil Rex Ard's resignation was accepted during Monday night's town hall meeting. 69-year-old Ard was among those taken into custody and charged with soliciting prostitution along with twelve other suspects in November. City officials declined to make any comment or statement when asked about the mayor's arrest and resignation.
The council appointed Councilman Eddie Hamm as the new mayor to the small just outside Dothan, with a population of around 1,300.
The Dothan Police Department released the names of each suspect, but said due to the nature of the case, investigators would not discuss specifics details regarding the operation.
The other suspects include:
• Freeman Russell Hayden III, 62, of Ozark
• Edward Garibay, 41, of Dothan
• Robert Bryan Bridges, 45, of Enterprise
• Christopher Lance Joyner, 45, of Cottonwood
• Elmer Allen Graham, 50, of Dothan
• Don Phuoc Nguyen Jr., 42, of Montgomery
• Stevie Jerome Marshall, 47, of Webb
• Thomas Dewey Fye, 50, of Kinsey
• John Clayton Corbin, 46, of Hartford
• Jason William Young, 32, of Malone
• Patrick Wayne White, 22, of Blakely, Georgia
Copyright 2014
. All rights reserved.