Montgomery woman receives traffic camera ticket for car that isn't hers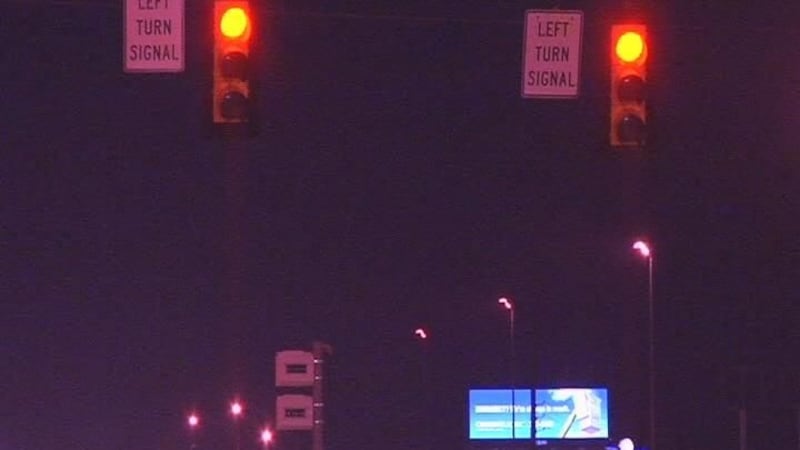 Published: Feb. 4, 2015 at 8:55 PM CST
|
Updated: Apr. 15, 2015 at 10:13 PM CDT
MONTGOMERY, AL (WSFA) - Montgomery's red light and speeding cameras have turned out more than 203,000 tickets since the cameras went up in 2008.
A Montgomery woman got one of those tickets in the mail, but says the car in the picture isn't hers.
There are now cameras at 20 intersections around Montgomery. They're not just still cameras, but video cameras that are constantly rolling catching hundreds of potential violations every day. The Montgomery Police Department has to make the call on every one of them, deciding if a ticket will be issued, or not. And as we learned in this case, sometimes they're wrong.
"We average at least 500 to 600 a day," says Lt. Stan Rucker, MPD's Traffic Safety Division Commander.
Rucker and two other officers spend every day watching potential traffic violations, and deciding whether they warrant a ticket.
"The image is then sent back to American Traffic Solutions in Arizona, ATS draws this information from the Alabama DMV before it gets to us,"  Lt. Rucker explains. "It's already got the name and the registered owner attached to it when we get it. We check to make sure the tag matches, we look to see if the criteria is met [such as] did the vehicle stop, did the vehicle keep going, so on and so forth."
Lt. Rucker admits they don't always get it right.
"Sometimes, you know, you do have human error," Rucker said.
Carole Smith says the ticket she got in the mail was flat out wrong.

"I ran the red light on a Friday night in a large SUV; I do not own a big red SUV," Smith says. "My car is a blue Mazda."
The karate instructor has surveillance cameras in her studio, showing she wasn't even on the road.
"It was 7:17 p.m., and at 7:17 p.m. on Dec. 19, I can show that I had children here."
Even if she didn't have that proof, she has one more complaint.
"You cannot even read one number on this tag, looks like it had been raining that night."
MPD's computer system shows a slightly clearer image of the tag, but how can it be connected to someone who doesn't own the car?

"The state of Alabama recycled some tags years ago," says Lt. Rucker. "You had some tags that were used in 1998, that were no longer in use, but when Alabama regenerated these numbers in 2014, they were coming back to the original owners in 1998. It is a legitimate question, and all she had to do was call our office. We're going to do research on it, and find out what vehicle this is."

Carole did get in touch with Lt. Rucker and explained her situation. We don't know if hers was another case of recycled tag numbers, but Lt. Rucker says the "citation has been corrected" and Carole no longer has to pay the ticket.

If you do find one of these in your mailbox, Lt. Rucker says it's important to take some time to read the back of the ticket. There are instructions for nearly every scenario written there such as the different ways you can pay, how you can see the images and video of your violation online, and how to request a hearing to contest the ticket. 

Remember, unlike the tickets you get when an officer actually pulls you over, these are considered civil charges, not criminal, and they do not accrue points on your driver's license.

Montgomery Police say the number of accidents has decreased dramatically since the cameras were installed, and they say the cameras have also helped in accident investigations as well as playing a role in solving bigger crimes.
Copyright 2015 WSFA 12 News. All rights reserved.