Teen's family left with questions after deadly Millbrook police shooting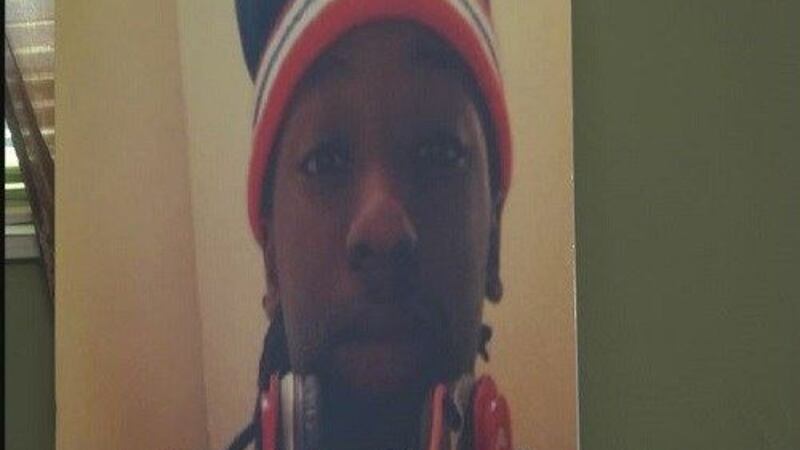 Published: Mar. 19, 2015 at 3:58 AM CDT
|
Updated: Mar. 27, 2015 at 3:58 AM CDT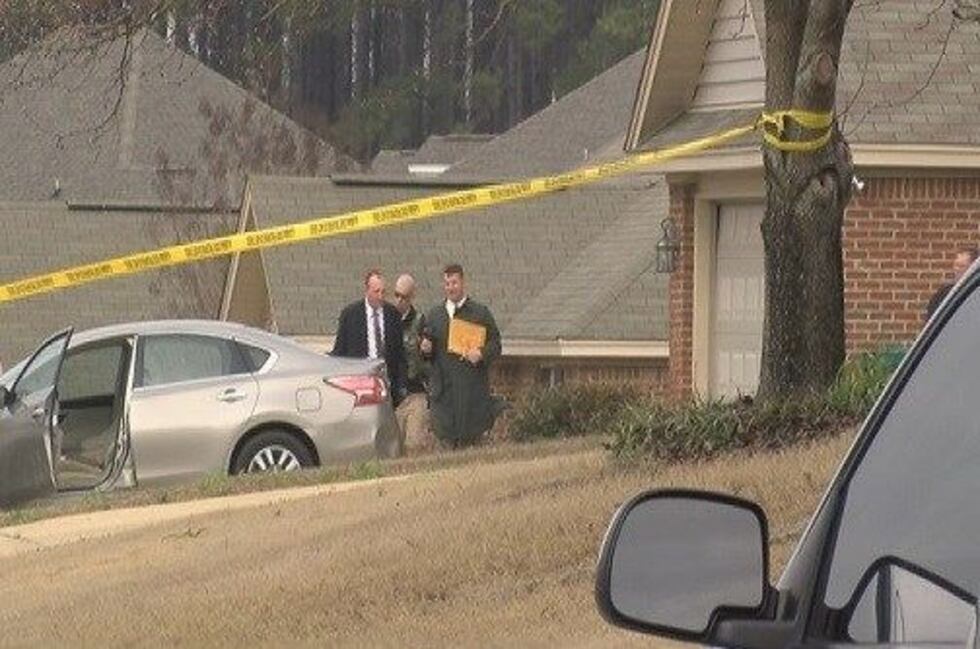 MILLBROOK, AL (WSFA) - A mother is speaking out following an officer- involved shooting that claimed the life of her teenage son.
He was shot and killed by police during a break-in at a Millbrook home.
It's been nearly a month since the shooting and the teen's mother says things are still unclear regarding the circumstances surrounding her son's death.
The past few weeks have been agony for Vernice Washington after losing her son, 16-year-old A'Donte. A talented athlete who dreamed of one day playing college and professional football, A'Donte attended Stanhope Elmore High School and then moved to Montgomery where he was a student at Carver High School.
"I buried my son and I still don't know what happened. I just know he's gone," she said.
On Monday, February 23, 2015, just before noon, Millbrook police received a report of a possible home burglary on Clearview Lane in the Silver Pointe neighborhood. Responding officers were advised that a suspicious car pulled into the driveway of a house and that several male subjects went into the backyard, behind the residence.
When officers arrived, they spotted the car outside the house and took one person into custody after he appeared nervous and could not tell officers the name of the homeowner.
The officers then set up a perimeter around the residence and waited for assisting officers to arrive at the location. During that time, there was movement at the front door of the residence and officers confronted an individual at the door. The individual retreated into the home, at which time several shots were fired at the officer, according to officials.
Four people ran into the backyard, during which time additional shots were fired at the police officers. The officers proceeded to return fire at the four suspects. Three of the subjects jumped the back fence and fled the area on foot.
A'Donte Washington exited the backyard through a fence towards the front of the residence. As he exited the fence, he encountered an officer posted at that side of the house. Washington was fatally wounded after allegedly pointing a gun at the officer, who fired his service weapon at the teen, striking Washington at least twice. He was pronounced dead at the scene.
The other suspects were caught during a manhunt that ensued. Arrested were 18-year-old Jaderrion D. Hardy, 18-year-old Jhavarske Jackson and 17-year-old Le'Anthony S. Washington, all of Montgomery. The fourth subject's identity is not being released, but was listed as a resident of Montgomery age 15. Each was charged with Burglary 1st Degree, Theft of Property 1st Degree, Attempted Murder (2 counts), and Murder, with the exception of Hardy who will not be charged with Attempted Murder. Additional charges are anticipated both in Millbrook and in surrounding areas, police said.
"These offenders fired multiple rounds at these officers prior to fleeing the residence. One of these young men sprinted directly at one of our officers, while brandishing a handgun. The officer was exposed and felt that he was in eminent danger, so he fired his weapon, effectively stopping the threat," Millbrook Police Chief P.K. Johnson said in a statement following the incident.
A'Donte Washington's relatives say they have "no clarity" weeks after the deadly shooting.
"I have yet to speak to an officer. No one ever contacted me. I got all of my information from the streets and from the news. I never talked to a police officer, detective or anything concerning my son's death and it's almost been a month," his mother said. "No one ever called me and let me know anything. I don't know as far as where he got shot or none of this. I don't know who the detective is who is working the case. I don't who the officer is that shot him. I don't know anything. I get about two, three hours of sleep a day. I can't focus or think about anything but my baby. How he was feeling? Did the first shot kill him instantly? Was he in pain?"
Washington's funeral was held on March 7th. His family now has attorneys and his loved ones say they would like some acknowledgement from officials about what happened.
"I called to the police station to get information to get answers and they wouldn't tell me anything. I asked where he got shot, how many times he got shot. They said they couldn't tell me. The only thing they could tell me that he brandished a gun at an officer. I asked if he actually shot at an officer and they said yes," Vernice Washington added. "I never thought in a million years that this would happen to me, that my son would be killed by a police officer."
Chief Johnson says Washington's family members, including his father, were notified by agents with the State Bureau of Investigation and Millbrook detectives on the day of the shooting about his death and were advised of what happened as soon as authorities could make contact with them. His father, according to officials, walked out of the meeting. Police spoke with Washington's mother by phone, he said.
Meanwhile, the State Bureau of Investigation continues their probe into the shooting. Their findings will ultimately be presented to an Elmore County Grand Jury.
"The preliminary report to our agency at this time indicates that the officer did use justified deadly force in his actions," said C.J. Robinson, Chief Deputy District Attorney for the 19th Judicial Circuit (Autauga, Chilton and Elmore Counties). "An Elmore County grand jury will have a chance to hear all the facts, all the testimony, review any reports, any audio or video or tests of any kind, if any of that applies to this case, and make a decision as to whether that force was justified but at this time, that's the preliminary report that we've received. "
Chief Johnson was asked if the incident involving A'Donte Washington was captured on police body camera.
"The majority of my patrol that are on the street that are responsible for responding to calls for service every day do wear body cameras. I cannot speak to, due to an ongoing investigation, whether or not this particular offense was captured on body camera because that would be part of the investigation that the State Bureau of Investigation is handling," he responded. "I will simply state that our officers are equipped with body cameras and any evidence that there may be in reference to this case would be in the custody of the SBI."
Millbrook Mayor Al Kelley said the shooting was "110% justified."
"Our guys did the right thing and there's evidence to support that. Everything was handled properly on our end," he said. "We're extremely lucky we didn't lose an officer that day."
"I support the actions of my officers, the facts that I'm aware of and the evidence that's been presented to me. I support their actions and I believe they acted in accordance with their duties as law enforcement officers in the law," Chief Johnson added.
The Elmore County District Attorney's Office hopes to present the SBI's findings to a grand jury when they convene in the summer.
A vigil for A'Donte Washington is in the works, family members said. 

Copyright 2015 WSFA 12 News. All rights reserved.