Greenville celebrates strides in downtown development as new businesses open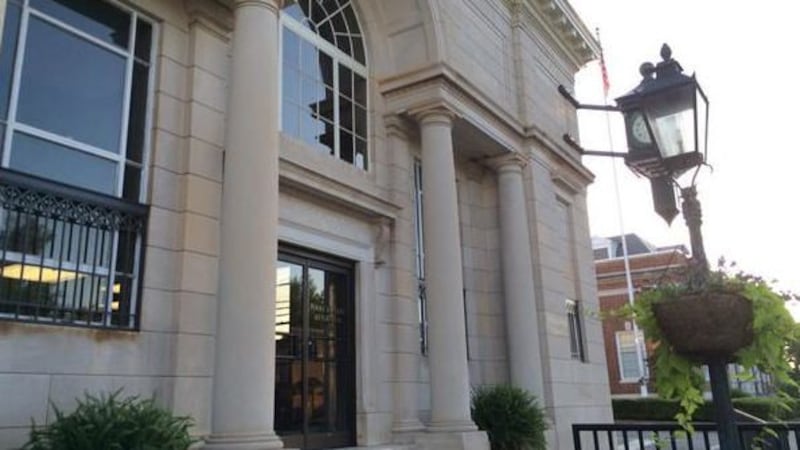 Published: Jun. 17, 2015 at 4:39 PM CDT
|
Updated: Jun. 25, 2015 at 6:39 PM CDT
GREENVILLE, AL (WSFA) - Community leaders are celebrating big strides in downtown revitalization efforts. The old First National Bank Building is now completely renovated and restored. About a month ago tenants including an attorney's office and a real estate company moved in.
The original First National Bank of Greenville was chartered in 1986 on the Corner of Fort Dale Road and Commerce Street. First National merged into Whitney Bank and later into Hancock Bank, which later closed the downtown branch.
It was sold to Greenville native Archie Woodruff who came back to Greenville to buy old buildings and homes and renovate them. He bought the bank building and has renovated it into two new offices which now houses Poole & Poole Attorneys-at-Law and First Realty of Greenville.
A block down, a new furniture store is preparing to move in. Johnson Furniture, which currently has a location in Eclectic, will open up a new store on July 1 with a grand opening set for July 30.
Owners Frank and Donna Keith are excited to be a part of the revitalization and growth currently taking place in Greenville. They are also taking advantage of a grant program which began in 2009 and has been extended recently by the Greenville City Council offering incentives for new businesses opening in downtown.
Francine Wasden, the Executive Director of the Greenville Chamber of Commerce, says they're on the brink of several more economic development announcements in the city as well.
"Greenville is on the cutting edge of lots of opportunities and announcements that we have coming up. We have several other businesses that are going to soon open, in addition to Johnson Furniture that will be opening here in the next two weeks."
Leaders are also planning to announce exciting news about a new business coming to the city at the "Celebrate America" event which the Greenville Area Chamber of Commerce, the City of Greenville and numerous sponsors will again host on Friday, July 3 at Tiger Stadium. Gates will open at 7:00 p.m. with a fireworks show capping off the night at 9:00pm.
The Kyle and Dave Show from radio station 94.3 will be there with great music and entertainment for everyone. Free watermelon and bottled water will be available as well as activities for the kids, including Air Jumpz and games on the field. The admission is free.
Copyright 2015 WSFA 12 News. All rights reserved.